Carnival To US: We'll Repay (Some) Rescue Costs For Disabled Ships Like Triumph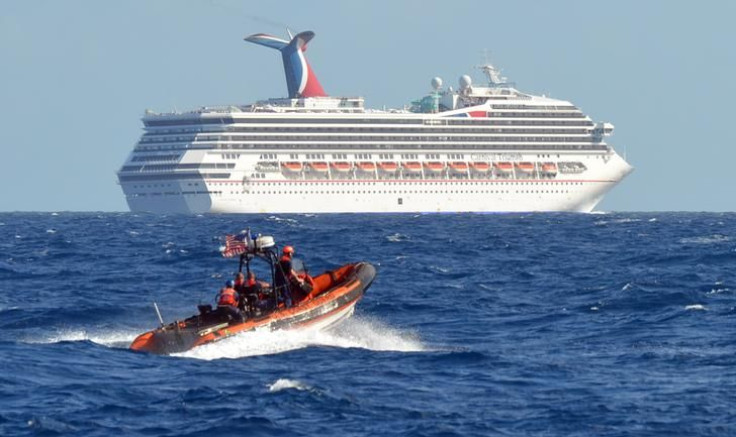 In an about-face, Carnival Corp. announced Monday that it would, in fact, repay the U.S. government for some of the costs taxpayers incur responding to disabling accidents like those on the Carnival Triumph and Carnival Splendor cruise ships, both of which left thousands of passengers adrift at sea for days.
Carnival Corp. had come under increased pressure from U.S. Sen. Jay Rockefeller, D-W.Va., a vocal critic of the cruise company's alleged abuse of taxpayer dollars.
The cruise industry business model of operating under so-called flags of convenience began as early as the 1920s, and the majority of today's ships are registered in the Bahamas, Bermuda or Panama. By doing so, ship owners found they could skirt increasing regulations and rising labor costs, while avoiding paying taxes to the nations out of which their ships actually operate.
Rockefeller penned a letter to Carnival CEO Micky Arison on March 14 alleging that the U.S. Coast Guard had responded to 90 "serious events" involving Carnival ships over the past five years. The incidents on Carnival Triumph and Carnival Splendor alone, he noted, cost the Coast Guard and Navy $4.2 million.
"These costs must ultimately be borne by federal taxpayers. Given that you reportedly pay little or nothing in federal taxes, do you intend to reimburse the Coast Guard and Navy for the cost of responding to either the Carnival Splendor marine casualty or the Carnival Triumph marine casualty," the senator asked.
A letter from Carnival Corp. to Rockefeller dated March 29 said, in a nutshell, no.
"Carnival's policy is to honor maritime tradition that holds that the duty to render assistance at sea to those in need is a universal obligation of the entire maritime community," wrote James Hunn, senior vice president of corporate maritime policy.
Hunn argued that the cruise industry's contribution to the American economy amounted to some payment for federal services provided, adding that Carnival ships often go out of their way at their own expense to help others at sea.
Now, however, Carnival Corp. officials are singing a different tune.
"Although no agencies have requested remuneration, the company has made the decision to voluntarily provide reimbursement to the federal government," Carnival stated Monday.
Carnival Corp. will repay an unspecified amount of money to the U.S. Treasury Department to reimburse the federal government for costs "related to the Carnival Triumph and Splendor incidents," it said. However, the company insisted that it never rejected the idea of reimbursement.
"It should be clearly noted that at no point in time has Carnival stated it would refuse to reimburse federal agencies if they sought remuneration."
Rockefeller indicated he was pleased Carnival "owned up to the bare minimum of corporate responsibility."
"I am still committed to making sure the cruise industry as a whole pays its fair share in taxes, complies with strict safety standards and holds the safety of its passengers above profits," he stated Monday.
After an engine room fire on Feb. 10, Carnival Triumph drifted through the Gulf of Mexico for five days with more than 4,000 passengers, many of whom complained of everything from food shortages to scorching tent villages and human excrement running down the ship's corridors.
An engine room fire also crippled Carnival Splendor in January 2010, leaving thousands of passengers to endure a similarly dismal voyage.
In both cases, the U.S. Coast Guard came to the rescue at its own expense.
© Copyright IBTimes 2023. All rights reserved.