Carrie-Anne Moss Talks 'Iron Fist' Secrecy; 'Jessica Jones' EP Is 'Totally Open' To More Crossovers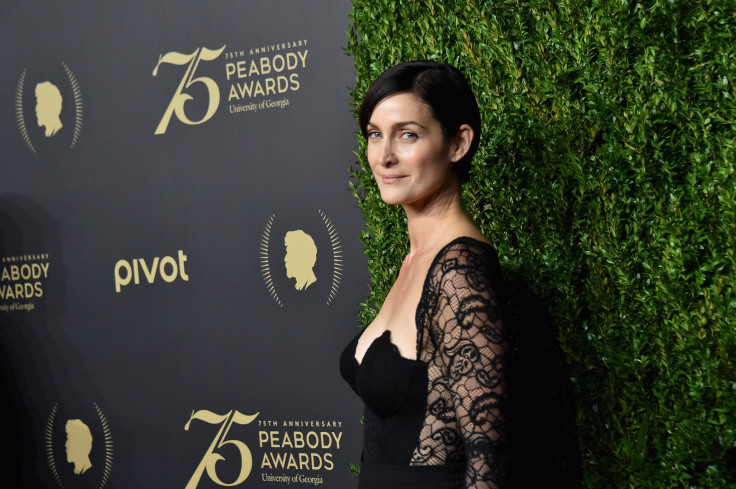 Being in a Marvel crossover doesn't necessarily mean you get the inside scoop. "Marvel's Jessica Jones" actress Carrie-Anne Moss, who plays lawyer Jeri Hogarth, is filming her third title in the Marvel cinematic universe. After a surprise appearance in "Daredevil" Season 2, she'll also appear in "Iron Fist." But don't ask her to reveal anything about the new Netflix drama. The actress told International Business Times she isn't allowed to know too much.
"I just started shooting," Moss said Saturday night in New York City at the Peabody Awards, where "Jessica Jones" was honored. "As you know, Marvel is very protective of their scripts — and for good reason. And so I don't know a heck of a lot either, so I'm going to figure it out as everyone watches too."
Moss also mentioned that she was thrilled to play Jeri again so soon. "I love playing her. It's fun," she added.
Many Marvel fans are hoping for more crossovers in "Jessica Jones" Season 2. After all, Netflix is home to "Iron Fist," "Luke Cage" and "Daredevil," all of which will crossover with the Krysten Ritter-led series in "The Defenders." "Jessica Jones" executive producer Melissa Rosenberg said she is happy to bring in other shows' characters if they fit in, as well as Claire Temple's (Rosario Dawson) appearance in Season 1.
"I am totally open to them, and Rosario coming over was perfect," Rosenberg told IBT on the Peabody Awards red carpet. "You know, in the first season, we looked for ways to do crossovers. And it's very, very difficult to come up with a story that matters with a crossover. You don't want Charlie Cox [who plays Daredevil] to just walk on and say 'Hi, I'm here to give you this wise piece of advice and walk away.' That's a waste of his energy, his character, his talents and a lot of money."
Rosenberg's first priority is the storyline on "Jessica Jones," which is the first comic book adaptation to win a Peabody Award. "With Rosario's character, that actually helped tell the story," Rosenberg continued. "That was an essential part of the story. We couldn't have told that story without her. And that's what you want in a crossover: that there's a reason that character has to be there in order to tell that story. And if it's not, I'm not going to do it."
Neither "Marvel's Jessica Jones" Season 2 nor "Marvel's Iron Fist" Season 1 have premiere dates yet.
© Copyright IBTimes 2023. All rights reserved.