'Jessica Jones' Showrunner Teases What Can Force The Hero Into The 'Defenders' Team Up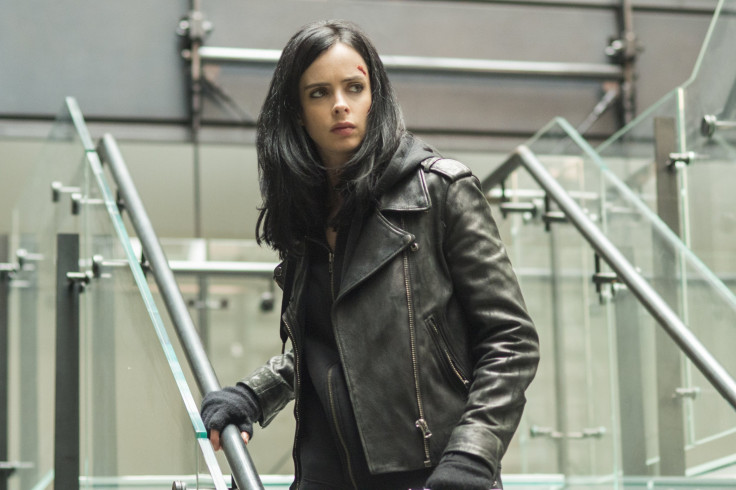 The next installment of Marvel and Netflix's joint "Defenders" venture is "Luke Cage," but the duo are still presenting just the tip of their iceberg. Although some of the power team is still being introduced, three of the four originally promised members are here and executive producers are discussing whether one of these heroes is capable of playing well with others.
"Jessica Jones" Season 1 captivated fans by introducing Luke Cage (Mike Colter) as well as one of the best female superheroes that the Marvel Universe has ever seen, Jessica Jones (Krysten Ritter). Fans already know that she'll be joining the likes of Luke Cage, Daredevil (Charlie Cox), Iron Fist (Finn Jones) and, possibly, The Punisher (Jon Bernthal) when everyone comes together in the "Defenders" miniseries. However, some are wondering if the typically lone wolf character will be able to put that aside and work as a member of a team.
This is a problem that showrunner Melissa Rosenberg has already mulled over going into Season 2, which is expected to be released in 2017. For a character that doesn't care about anything except going her own way, what kind of threat could convince her to not only stand and fight, but to join her ex-boyfriend and two men in costumes as well?
"Her journey is a very personal one, it's very intimate," Rosenberg told Entertainment Tonight. "So, the guys coming in to take over the city, she doesn't really care, she's like 'Take us down, I just need to pay my rent.' Whatever we do, it will be personal to her. It will be a personal story."
According to Digital Spy, Marvel's "Jessica Jones" will have to consider the larger implications of the "Defenders" crossover more than any other show as Season 2 is expected to film back-to-back. With the character less likely than any of the others to join forces and get back in the hero game, it seems that whatever happens in Season 2 will force Jones to take the reigns on stopping the latest in a long line of threats to plague New York City's Hell's Kitchen.
As previously reported, it makes sense for the larger "Defenders" mythos to take its cues from "Jessica Jones" as the writers claim her lack of popularity on the comic book page allows for more freedom on the TV show. Additionally, as ScreenRant notes, the series was among Netflix's most popular new original series to debut in 2015, with both critics and fans praising it for one reason or another. As a result, her story could act as a good Trojan horse to lead Daredevil, Cage and Iron Fist into the battle.
What are your thoughts on "Jessica Jones" Season 2 and the "Defenders" miniseries? Comment below or tweet your thoughts on the 2017 properties below.
© Copyright IBTimes 2023. All rights reserved.
FOLLOW MORE IBT NEWS ON THE BELOW CHANNELS