Carrie Underwood, Christian, Supports Same-Sex Marriage - And She?s Not Alone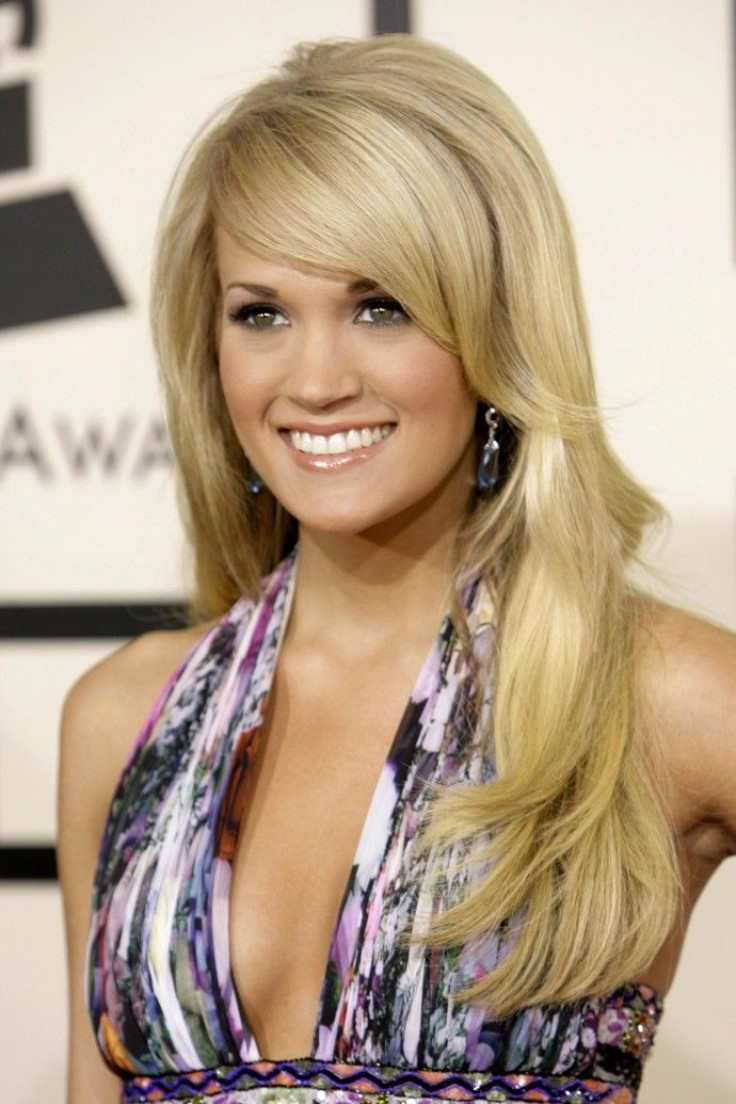 Carrie Underwood, the country singer who rose to fame by winning the fourth season of American Idol, recently spoke in favor of same-sex marriage, claiming that she supported marriage equality because of -- not in spite of -- her Christian beliefs.
Though there are numerous Christian groups who have spoken out against gay marriage -- the Westboro Baptist church being the most visible among them -- the Baptist-raised Underwood, who married hockey player Mike Fisher in 2010, said her brand of Christianity is the kind that doesn't discriminate.
Our church is gay-friendly, she told the Independent, of the nondenominational congregation where she and her husband go to worship. Above all, God wanted us to love others.
We have to love each other and get on with each other, she added. It's not up to me to judge anybody.
That's a big statement coming from America's heartland sweetheart.
Jimmy LaSalvia, the co-founder and executive director of GOProud, a political organization for conservative members of the LGBT community, wasn't surprised to hear that the religious Underwood is supportive of same-sex marriage (which he refers to as same-sex civil marriage to differentiate between the legal and religious institutional debates).
Just like everyone else in America, conservatives have gay people in their lives, he told the International Business Times. Every American is thinking about how policies affect their friends and family.
The Gay & Lesbian Alliance Against Defamation (GLAAD) posted a statement on their website in response to Underwood's endorsement: GLAAD commends Carrie Underwood for supporting marriage equality and rooting it in her faith.
More and more Americans today are siding with marriage equality as they come to realize that marriage is about loving, committed couples who want to make a lifelong promise, and I think that's part of Carrie's statement, GLAAD spokesman Richard Ferraro told IBTimes. She realizes that denying someone the chance at happiness that comes with being married seems hurtful and against the Golden Rule, which as Christians you're taught from a very young age.
Ferraro added that a variety of celebrities and notables have spoken in support of same-sex marriage, particularly after President Barack Obama expressed his support (those who support same-sex marriage include rapper Jay-Z, former Vice President Dick Cheney and actress Betty White).
You don't often hear from country stars or from devout Christians speaking out in support in such a public way, and I think that's why it's very significant that she has done so, Ferraro said.
Not only is Underwood not the first celebrity who was raised in a Christian household to speak in favor of same-sex marriage, she's not the only one to cite her faith as a reason.
Actor Martin Sheen is Roman Catholic, which isn't a religious group associated as much with the anti-same-sex marriage agenda as Evangelical Christian groups.
Sheen explained his support for same-sex marriage in an interview with Variety's Wilshire & Washington blog after a performance of Dustin Lance Black's play 8.
The church is an institution, primarily of men, at least they are the major authorities, Sheen said. And so they are flawed, obviously. And so they are not authorized from preventing any member from following their conscience no matter what that is. You can't get between a person's conscience and their God. Nobody can do that.
Clay Aiken, who came out in 2008 after the birth of his son -- who he had with his best friend and is sharing parenting duties -- was raised Southern Baptist. He spoke in support of same-sex marriage in a Face the Nation interview this year, during a debate about North Carolina's Amendment 1 alongside the Family Research Council's Tony Perkins and others. Amendment 1, which voters passed in May, restricts marriage to be between a man and a woman. The state does not recognize any same-sex unions.
When my mother married my stepfather, she went to a church -- a Baptist church -- and since she had been divorced, they wouldn't let her get married there, Aiken pointed out. So churches are able to decide who gets married in a church regardless.
Back in the '70s, people made the same arguments against interracial relationships as they're making against same-sex marriages today, he added. I really strongly believe that in the next 20 years we're going to look back on this and be sort of ashamed of the fact that we were against this just as we are ashamed today that we didn't let people of different races get married.
Broadway veteran Kristin Chenoweth, who grew up Southern Baptist, irreverently stated her position on the same-sex marriage debate in a 2006 interview with the New York Times.
I don't understand what the big deal is with gay marriage, said the actress, who recently starred on the canceled ABC show GCB (which stands for Good Christian B-tches). Get over it, people. What if it was a sin to be short? (She's 4'11.)
So does Underwood now have an open invitation to the GLAAD Media Awards?
She certainly does, Ferraro said.
© Copyright IBTimes 2023. All rights reserved.