Carrie Underwood Speaks Of Son Isaiah's Car-Locking Incident, Says Pet Dog Locked Doors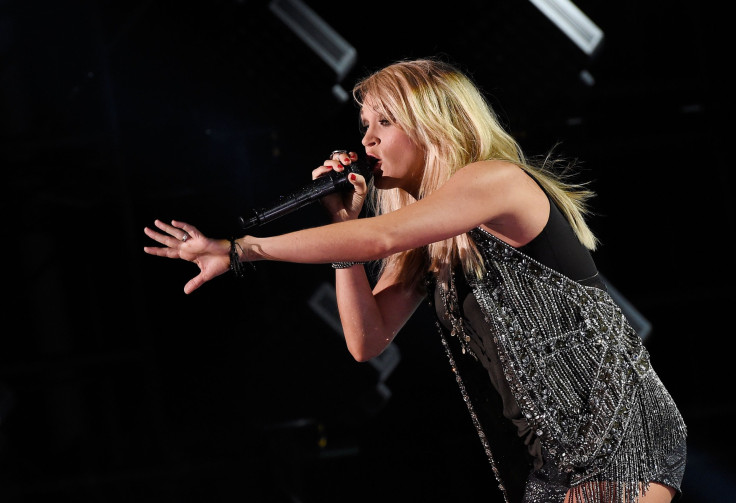 Singer Carrie Underwood recently experienced what could be any mother's nightmare -- her child getting locked inside a car.
Country music news site Taste of Country reported Monday on the "Little Toy Guns" singer's experience, a week after Underwood appeared in an interview on Chicago's US995 radio station, where she went into the details of the car-locking incident and how she got her son out.
"We were at the airport, the car was running, the radio was on, the air conditioning was on, our family kind of came to see us off," Underwood reportedly said. "As you do, you get out of the front seat and you shut the door so you can turn around so you can get your luggage out."
"Immediately, one of the dogs jumped up on the little control panel on the door, and I heard the thing click. I was like, 'The doors locked, the doors locked, the doors locked!'" the 32-year-old explained.
"Of course, nobody had a spare set of keys. It was my inlaws' car. We were trying to jimmy open the car door. Nobody had a hanger. I was trying to get the dogs to come back over and do the same thing and unlock the door," Underwood said.
Eventually, the singer had to break open the car windows to get to her child, she told the radio station.
Underwood, who won the fourth season of "American Idol" in 2005, first shared the car-locking incident with her fans on Twitter.
In June, Underwood told People magazine about how she dealt with parenthood. "I expected the worst. I've never been around babies before, to be honest, but he's so laid back!" Underwood said about baby Isaiah.
"It surprised me that it's a little easier than I thought it was going to be. I think I just expected, like, screaming, crying baby all the time, and he's just happy and smiley and gorgeous ... He's a morning baby," she said. "He is smiley and laugh-y and happy and cuddly and that hour, the first hour he's awake, is just the best," she added.
© Copyright IBTimes 2023. All rights reserved.