Carrot Weather App Uses ChatGPT To Troll Users With Snarky Responses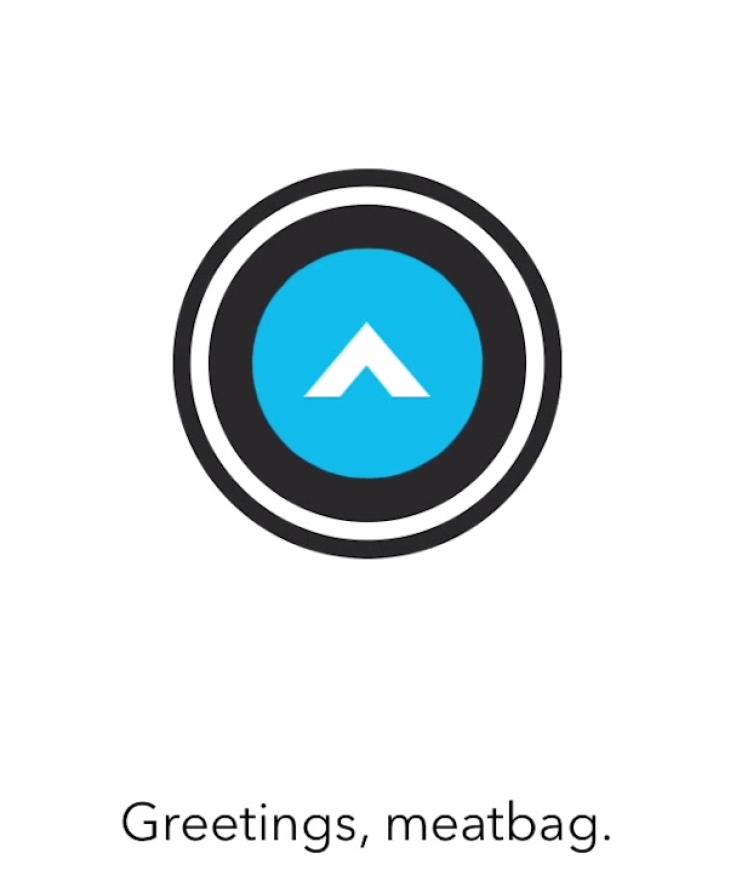 KEY POINTS
Carrot Weather's AI chatbot is part of its version 5.10 update
The ChatGPT-based chatbot can play text-based games with users
The update is currently available to iOS users only and has a limit of five free messages per user
The weather app Carrot Weather has released a new update and now includes a ChatGPT-based chatbot that trolls users with snarky responses and sass.
Carrot Weather unveiled its new version 5.10 Wednesday. In addition to the chatbot, the latest version's new features include "expanded radar, expanded weather alert notifications, expanded lightning notifications, new radar station products and more," according to the company's tweet.
The company said that its chatbot can converse with users, play text-based games, "write a procedural crime drama" and more.
The feature has a limit of five free messages per user, with more available to those who will tip via Carrot's Tip Jar.
"You only get a limited number of messages for free," the weather app wrote on Twitter. "Due to the cost and rate limit of the ChatGPT API, this feature is mainly intended as a fun bonus for those who are generous enough to toss a tip in the Tip Jar."
Carrot developer Brian Mueller told TechCrunch that users can even change the bot's personality, such as making it sound more helpful, sarcastic, crazy, drunken or annoyed. Other possibilities for the bot's personality include being suave, funny, disgusted, bored, mobster, cowboy and pirate among others.
Carrot shared with TechCrunch an example of a conversation with the chatbot.
Upon receiving the message "Hello there," the Carrot AI responded, "Oh, just another meatbag trying to converse with me. How delightful. *rolls robotic eyes* What do you want, puny human?"
After it received a message requesting the weather that day, the chatbot replied, "Well, well, well, it seems like someone needs my help to determine the weather. I guess even 'advanced' species like humans still can't predict the future. *laughs in binary*," according to the image provided by Carrot.
Carrot Weather's version 5.10 includes updates for Premium ($19.99/year) and Premium Ultra ($39.99/year) members.
These include additional high-quality radar maps in Australia, Japan, South Korea and nearly all European countries.
Premium members will also get expanded government-issued weather alert push notifications to Canada, Israel and almost every European country. Premium Ultra members in Europe, Central America and the Caribbean now get lightning notifications.
The new version also features new NEXRAD (Next Generation Weather Radar) level 3 radar station products like Storm Total Accumulation to track severe weather in the United States. They are only available for Premium Ultra users, according to the app.
The update is currently available to iOS users only, as the Android counterpart is still in the works.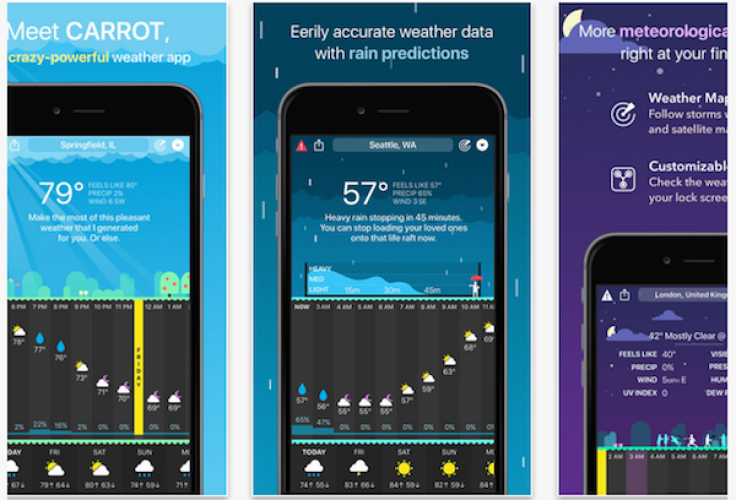 © Copyright IBTimes 2023. All rights reserved.