Casey Anthony Attacked In Florida: 'Baby Killer' Killed Caylee, Moms At Bowling Alley Allege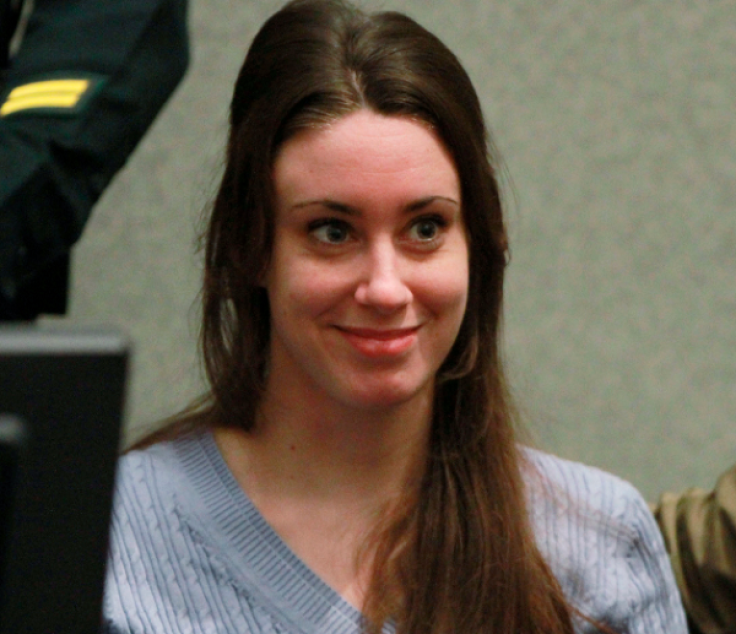 Casey Anthony was acquitted of murdering her two-year-old daughter in 2011, but the 30-year-old is still the target of verbal assaults over the murder trial five years later. In the newest issue of In Touch Weekly, witness detailed a recent incident when Anthony was the verbal punching bag of several angry customers when she showed up at a Florida bowling alley in July.
Witnesses told In Touch Anthony was enjoying a night bowling and beers with friends at Greenacres Bowl in Lake Worth, Florida, when she was verbally attacked by other bowlers and patrons. One woman allegedly called Anthony a "baby killer," and some people even threatened to "beat her up" for what happened to Anthony's daughter Caylee Anthony, who was murdered eight years ago.
Despite the negative comments being hissed at her, one witness told the magazine Anthony was "acting like a normal person."
"She was smiling," the witness said. Another witness told In Touch that Anthony's happy behavior only seemed to infuriate people.
"The people in the lane next to us just wanted to hit Casey for what they believe she did to her child. They still think she got away with it," the source claimed. "I heard five moms saying, 'I would love to hit that baby killer.' People were disgusted she was there."
Anthony was initially the number one suspect in Caylee's murder trial after the toddler's skeletal remains were found stuffed in a garbage bag near her parents' home in Orlando. Anthony was later acquitted of the murder. However, many people are still under the impression she was involved in her daughter's death.
Since being released from jail following her acquittal, Anthony, who was once called "one of the most hated women in America," has kept a rather low key profile. People magazine recently reported Anthony launched her own photography business in South Florida. However, sources told the mag that she's only "done very few projects."
© Copyright IBTimes 2023. All rights reserved.