Casey DeSantis Channels Melania Trump With Message On Back Of Jacket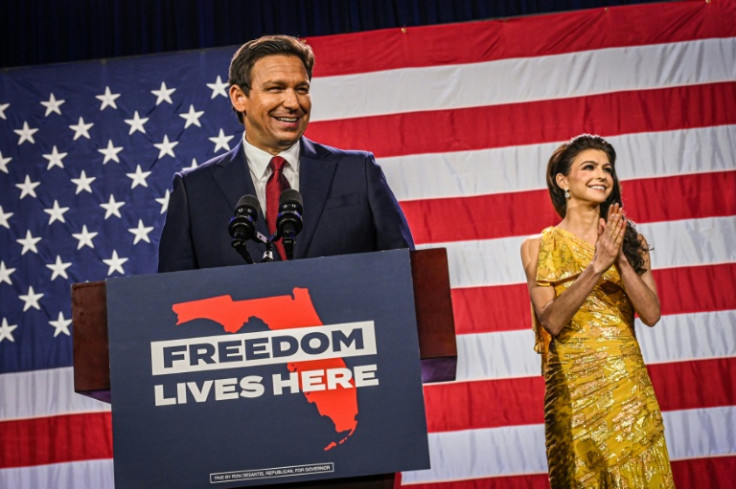 KEY POINTS
Florida's First Lady Casey DeSantis wore a black statement jacket that said, "Where Woke Goes to Die"
Casey's outfit drew comparisons to ex-First Lady Melania Trump's controversial green jacket
Her presence at the 2024 campaign was seen as a strategy to woo suburban women and traditionalists
Casey DeSantis, the wife of Florida governor and Republican presidential candidate Ron DeSantis, has channeled the wife of former President Donald Trump on the campaign trail.
Casey sported a black leather jacket with a bold political message on the back, saying, "Where Woke Goes to Die." It also featured a picture of an alligator and an outline map of Florida.
Daily Mail reported that Florida's first lady wore the jacket at the Roast and Ride charity event hosted by Iowa GOP Sen. Joni Ernst in Des Moines, Iowa, one of the early nominating states for the 2024 Republican primaries.
It immediately drew comparisons with former First Lady Melania Trump, who wore a controversial green-hooded jacket with the text "I really don't care, do u?" during a 2018 trip to visit migrant children in Texas.
The former first lady was quickly criticized by some who saw it as insensitive for migrant children who got separated from their parents at the border.
But Melania defended her outfit, saying, "It was for the people and for the left-wing media who are criticizing me."
"I want to show them that I don't care," Melania said, The Hill reported.
DeSantis' wife became a fixture in the Florida governor's out-of-state events and his eventual campaign for the 2024 Republican presidential nomination.
Business Insider reported that Casey was always with her husband during DeSantis' promotional book events, with the couple holding hands and kissing each other's cheeks.
The DeSantis couple also had so-called "fireside chats" in their pre-campaign events, twice in Ohio and twice in South Carolina, where they shared personal stories about themselves.
In one of their events in Iowa, Casey made the case for her husband, telling the audience, "He's a good person. He's in it for the right reasons. He's fighting for our children just as much as he's fighting for your families."
Some believed Casey's presence at her husband's presidential campaign aimed to bring suburban women back to the Republican Party after they voted for Democrats and then-Democratic candidate Joe Biden during the 2018 and 2020 elections, respectively.
"I think it's very compelling to young professional women who have young children," Jennifer Stoddard Hajdu, the chairwoman of the Dallas County Republican Party, said.
"I think they look at her and say, 'That's awesome. She knows what I'm going through. She understands the challenges," Hajdu added.
For Justin Sayfie, a partner at the lobbying firm Ballard Partners, Casey brings her "ability to rally, organize, and inspire women and mothers" to DeSantis' 2024 campaign.
Florida's first lady's presence could also be aimed at pitching to traditionalist voters who "want to see a wholesome family," Jennifer Carroll, the Sunshine State's former lieutenant governor, said.
Carroll noted traditionalists want candidates without issues of extramarital affairs.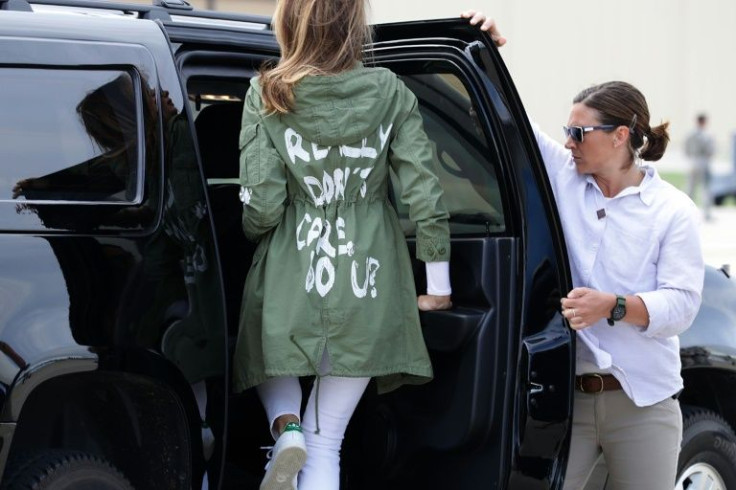 © Copyright IBTimes 2023. All rights reserved.