Watch: DeSantis Loses His Temper, Lashes Out At Reporter: 'Are You Blind?'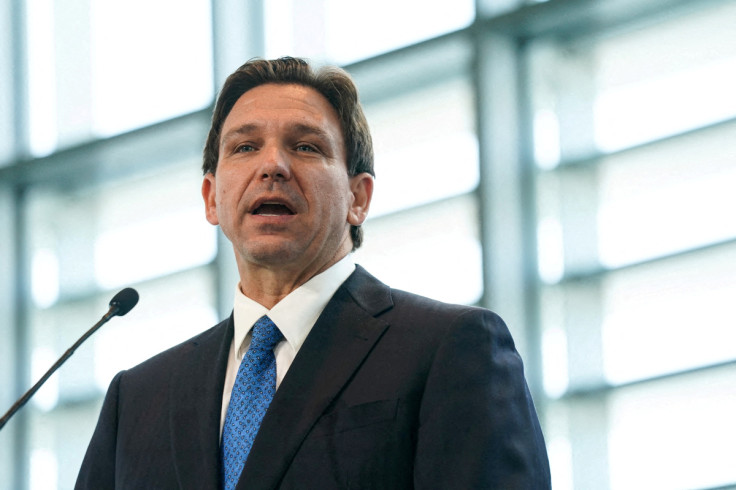 KEY POINTS
The exchange took place Thursday at Ron DeSantis' first campaign event in New Hampshire
The Associated Press' Steve Peoples asked DeSantis why he wasn't taking questions from voters at the state
The Florida governor said people were "coming up to" and talking to him
Florida governor and presidential hopeful Ron DeSantis lashed out at a reporter during his first-ever campaign event in New Hampshire Thursday.
After delivering a speech to more than 100 attendees at a Veterans of Foreign Wars post in Laconia, DeSantis was visibly irked when Associated Press reporter Steve Peoples asked him why he wasn't taking any questions from the crowd like other presidentiables do in the state.
At the time, DeSantis was shaking hands and taking pictures with members of the crowd on his way out of the venue. There was no question-and-answer portion in the official program, and voters were not able to hear his answers to queries all at once, NBC News reported.
"Why not take any questions from voters, governor?" Peoples asked.
At first, DeSantis did not acknowledge the question and instead went on to pose with a man who was taking a picture with him. But when the reporter asked his question again, he responded.
"People are coming up to me, talking to me," DeSantis told Peoples. "What are you talking about? Are you blind? Are you blind?"
The governor added that members of the crowd were asking him "whatever they want to talk to me about," before his campaign aides moved him away from the reporter.
It wasn't just Peoples who noticed the lack of interactivity between DeSantis and the attendees at the event.
Vikram Mansharamani, who ran in New Hampshire's Republican primary for Senate but did not succeed, said he had hoped that the governor would answer questions publicly.
"There weren't questions or any interactivity with the audience," he was quoted as saying by NBC News. "We like to hear from candidates and we have questions of our own [as] citizens here in the state."
Mansharamani also described the video clip of DeSantis losing his temper with the reporter as "very disappointing."
Currently, DeSantis is trailing former President Donald Trump by more than 30 percentage points in almost every poll.
A recent Fox News poll showed that Trump is ahead of him by 33 percentage points, while a CNN survey showed that the former president has a 27-point advantage.
Although numerous former Trump staffers and Republican lawmakers have switched sides and backed his candidacy, it would take heavy lifting for DeSantis to clinch potential GOP primary voters, who still overwhelmingly choose Trump despite his numerous legal challenges.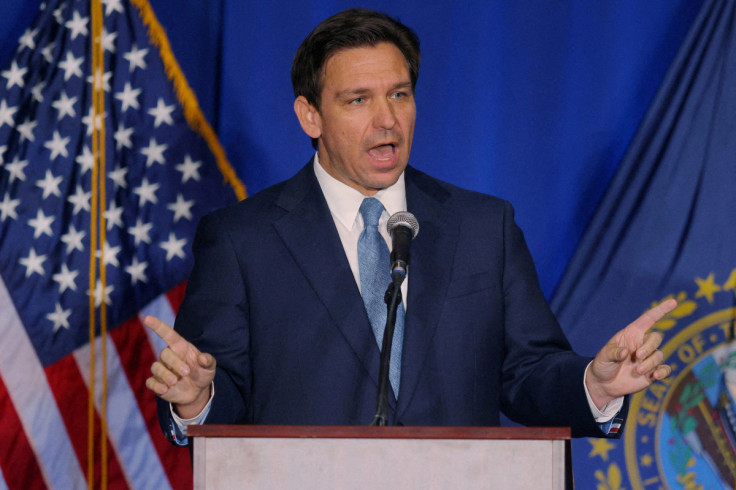 © Copyright IBTimes 2023. All rights reserved.