These High-Profile Trump Supporters Are Now Supporting DeSantis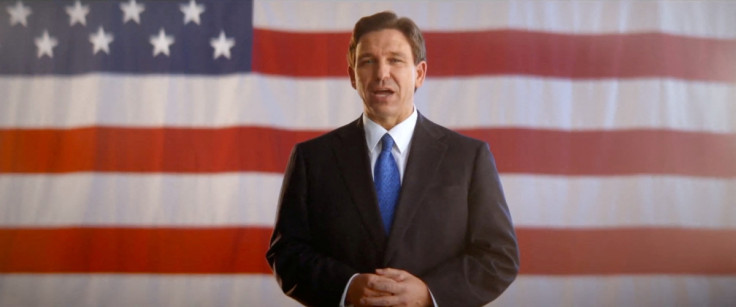 KEY POINTS
Some officials and supporters of Donald Trump banded together to back DeSantis' candidacy
Super PAC "Never Back Down" was launched by former Trump administration official Ken Cuccinelli
Several Republican lawmakers pledged their support to DeSantis
Several former supporters of former President Donald Trump are now jumping ship to back the candidacy of his closest rival, Florida Gov. Ron DeSantis, for the Republican nomination for president of the United States.
In a Twitter announcement Wednesday with Twitter CEO Elon Musk and tech investor David Sacks, DeSantis said he intended "to lead our great American comeback" before throwing his hat in the ring for the 2024 presidential elections.
Former Trump administration official Ken Cuccinelli, who also served as acting deputy secretary at the Department of Homeland Security, launched the "Never Back Down" super Political Action Committee (PAC) to urge DeSantis to run.
Cuccinelli said he had been speaking to "many grassroots conservative activists," and they all wanted DeSantis to run.
"Ron DeSantis doesn't just talk, he acts, but most of all, he never backs down," Cuccinelli said in the super PAC's launching video. "Gov. DeSantis, today I'm asking you to run for president. You've had our back, now we will have yours."
Cuccinelli is also reportedly part of "The Eight-Year Alliance," a coalition of former Trump administration officials now backing DeSantis.
Another Trump senior adviser, Steve Cortes, is also backing DeSantis and working as an adviser for Never Back Down.
Cortes announced his support for DeSantis in a Newsweek op-ed, calling the latter "the best possible option to win the presidency."
He also said that he did not arrive at his decision lightly, but the "America First movement" is bigger than any one individual.
"In Ron DeSantis, Republicans can rally to a fresh, vibrant, and optimistic agenda, one that includes electoral victory followed by disciplined and focused policy achievements," Cortes said.
Never Back Down also announced the endorsement of three prominent Republican lawmakers.
Texas Rep. Chip Roy said that DeSantis is his party's chance to "restore sanity" to the communities and to "chart a new course."
"The next president of the United States must be a vibrant and energetic leader with the faith, vision, and courage to chart a new course ... a leader who will restore sanity to our communities, declare that freedom is worth fighting for, and make clear the American dream will be attainable again," he said.
"That leader is Florida Governor Ron DeSantis," the Texas representative added.
Rep. Thomas Massie said that DeSantis "has delivered win after win, stood up to woke corporations and the liberal agenda, and fought hard to protect American values and families."
Meanwhile, Florida Rep. Laurel Lee, who also served as DeSantis' secretary of state, said, "DeSantis fights for what matters, and he wins when it matters most."
"His leadership and his vision made Florida a shining beacon of freedom. ... Our country is in crisis, and it is time Americans learn what Floridians already know: Ron DeSantis' conservative principles, proven track record, and his commitment to our country are exactly what we need in a leader," she added.
Rep. Bob Good of Virginia has also endorsed DeSantis, saying that he can produce "effective results for every man, woman and child."
"Courageous conservative leadership is what America needs to stand against the insanity of woke corporations, corrupt Washington politicians, and continued attacks on our faith, families and freedoms," Good said, per The Hill.
Although DeSantis' entry into the race generated enthusiasm, he is still far behind Trump in numerous polls.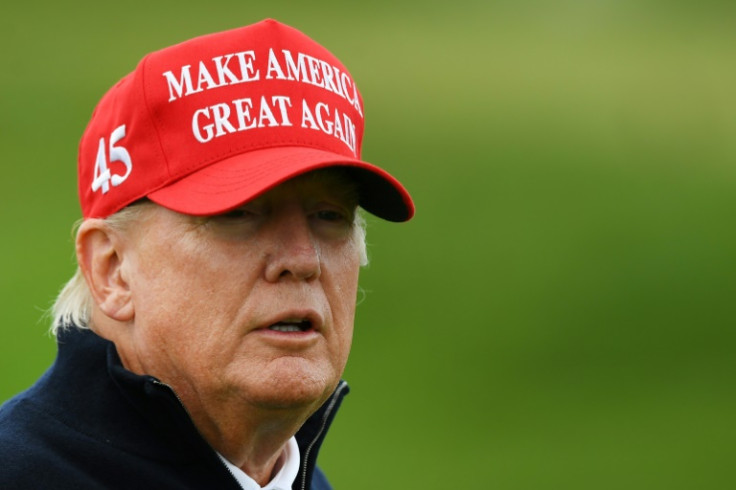 © Copyright IBTimes 2023. All rights reserved.