Is Casey Kasem Dead? Investigator Ordered To Find Missing Radio Legend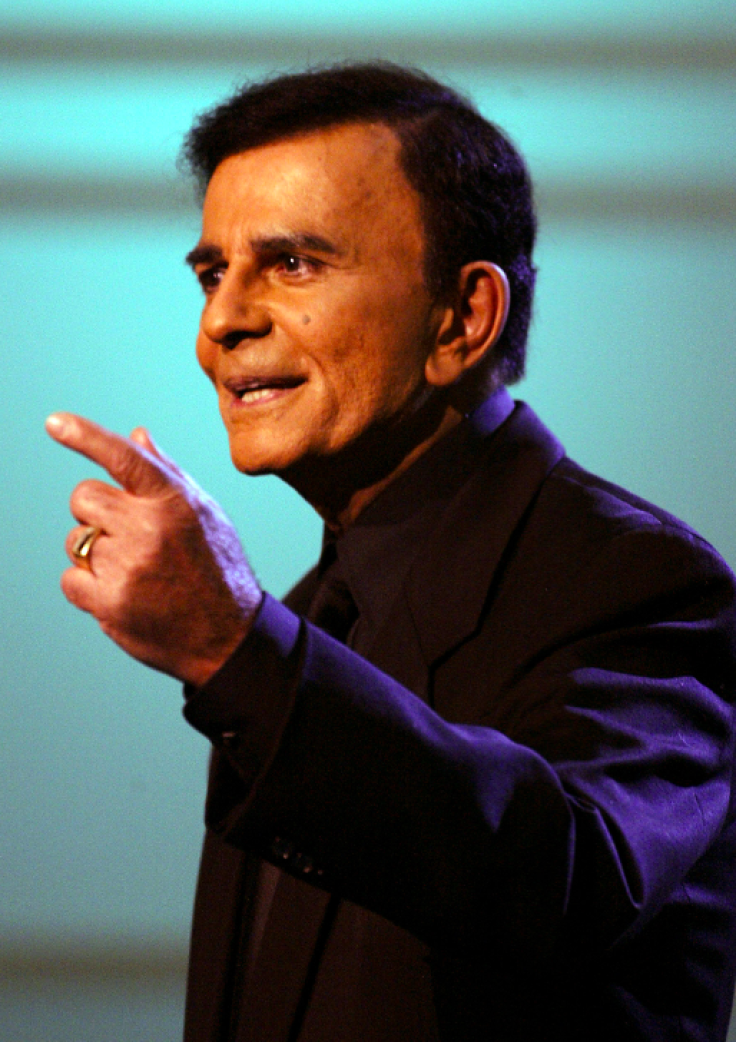 Bring our Casey Kasem home: that is what his children said after their stepmother said he was removed from the country. Now, an investigator has been sent to find his whereabouts, the Associated Press reported Monday.
The legendary radio disc jockey, who hosted "American Top 40" and "Casey's Top 40" for decades, is now 82, and suffers from advanced Parkinson's disease. He can no longer speak and has been in several medical facilities chosen by his wife Jean, who has reportedly prevented his children from seeing their father.
Los Angeles Superior Court Judge Daniel S. Murphy ordered a court investigator and adult protective services to determine where the former "Top 40" host is being treated, a ruling his family was happy to hear.
Daughter Kerri Kasem sought temporary conservatorship and was appointed temporary caretaker for her father on Monday. Kerri's lawyer Troy Martin doesn't believe Kasem was taken out of the country. He believes the radio legend taken to an Indian reservation in Washington state, the AP said. The court order to discover Kasem's whereabouts came after an attorney for Jean, Craig Marcus, said in court he didn't know the location of the radio phenomenon. "I have no idea where he is," Marcus said, according to the AP, but added he knew Kasem had been removed from the country and it was within Jean's rights to move her husband as she saw fit.
"Your statements concern me even more," the judge told Marcus.
"We've been troubled for a long time," Kerri said after the court hearing on Monday. Now she hopes the truth about her father's location will be revealed. "Justice has been served today," she said.
In a court document filed last week, Kerri accused Jean of elder abuse by isolating Kasem from his family. She said the entertainer was removed without warning to a place where his family wouldn't be able to see him.
Some Twitter users wondered if Kasem was dead. Others actually thought he was long dead, and were surprised to hear he was missing.
Follow me on Twitter @mariamzzarella
© Copyright IBTimes 2023. All rights reserved.