CDC Releases Reopening Guidelines For Religious Worship As Trump Says Churches 'Essential'
KEY POINTS
The CDC updated its guidelines for communities of faith as U.S. churches reopen
Trump declared places of worship as "essential" and said these can reopen on Memorial Day Weekend
The CDC said the guidelines are not regulations but non-binding suggestions only
Churches, mosques, synagogues, and other places of religious worship set to open by Memorial Day Weekend may follow the new coronavirus guidelines for communities of faith released by the Centers for Disease Control and Prevention (CDC), Friday (May 22).
Under the guidelines, places of worship must consider limiting the use and sharing of prayer books, hymnals, prayer rugs, cups, and other frequently touched objects, which cannot be easily cleaned from one person to the next. Religious institutions are also expected to have hand sanitizers and soaps in their facilities. Members are encouraged to observe social distancing and wear a face mask at the church.
"Millions of Americans embrace worship as an essential part of life. For many faith traditions, gathering together for worship is at the heart of what it means to be a community of faith," the guideline stated. "But as Americans are now aware, gatherings present a risk for increasing the spread of COVID-19 during this public health emergency."
The CDC also stated that the guidelines are "non-binding public health guidance for consideration only" and not a regulation. Religious places must still consider implementing these suggestions based on what's "feasible, practical, and acceptable" for their community.
The guidelines were released after President Donald Trump said Friday that places of worship are "essential." The president said that these may reopen on Memorial Day Weekend, and he would override orders if the governors refuse.
"In America, we need more prayer, not less," Trump said.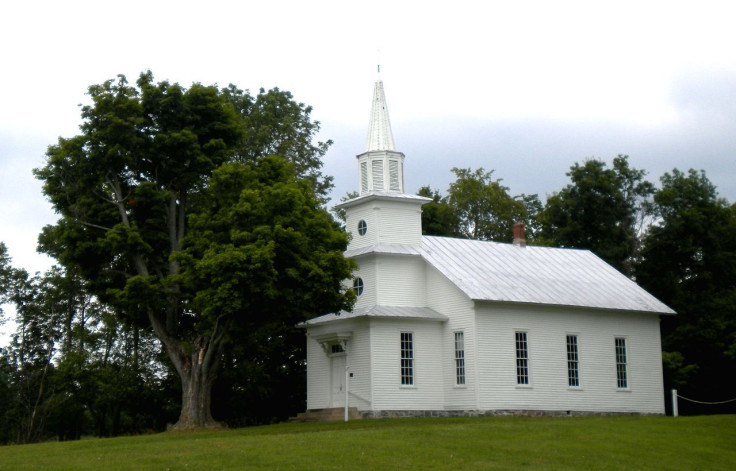 However, per CNN, worship places have been the source of coronavirus spread in the U.S. and other countries due to the challenges of implementing social distancing. As such, Trump has been in conflict with governors who want to set their state's own pace on the resumption of in-person services.
Trump implied that states led by Democrats are more inclined to keep churches closed because the governors do not treat these places of worship "with respect," while allowing abortion clinics to reopen.
Gov. Gavin Newsom, D-CA., was recently warned by the Department of Justice of putting an "unfair burden" on the people as churches remain closed in California. Newsom has planned churches to reopen for Phase 3, which will not likely happen until early June.
Before Trump's statement in support of church reopening, at least 1,200 pastors in California said they will defy Newsom's order and open in-person services by May 31.
© Copyright IBTimes 2023. All rights reserved.