Ceasefire In Ukraine Lasts 10 Days, Stokes Hope Of Ease In Conflict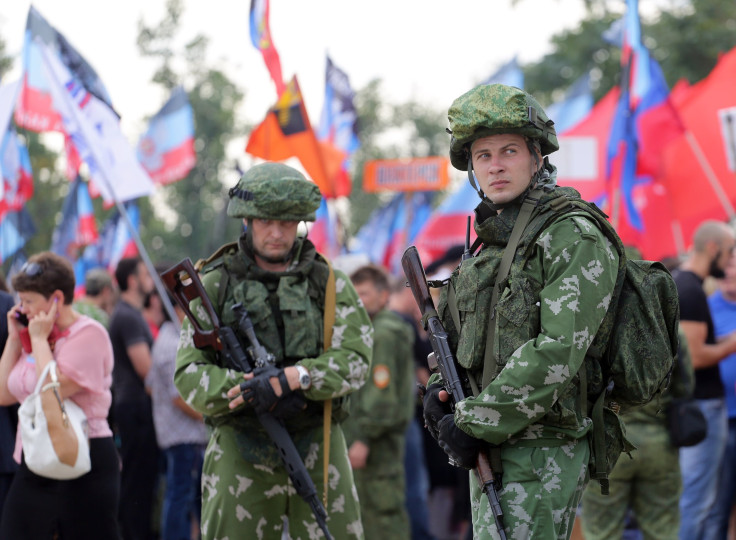 Combatants in Ukraine have observed a tenuous ceasefire agreement for more than 10 days, stoking hope for a lasting political resolution between the government military troops and the pro-Russian rebels that have been embroiled in conflict in the eastern reaches of the country since early 2014. They had previously agreed to a ceasefire Feb. 15, but both sides subsequently violated that deal.
Lamberto Zannier, secretary general of the Organization for Security and Cooperation in Europe (OSCE), told the Associated Press Saturday that the latest pact, reached Sept. 1, has been successful, so far.
OSCE posts monitors throughout the strife-ridden region to report back whether both sides are following through on their promises to withhold the devastating artillery and mortar attacks that had become commonplace in the 17-month fight. Zannier personally traveled through the contentious municipalities of Mariupol and Shyrokyne, and he reported that they remained calm.
"So the ceasefire now has being holding for more than 10 days and that's good news, because that is opening now the space to make progress on a political level," he said.
However, Zannier shared a similar sense of optimism in early March, when he told Reuters that the ceasefire agreement reached the previous month was also largely being respected.
A peace plan developed in the Belarusian capital of Minsk in February calls for local elections in areas where the pro-Russian separatists have gained footholds, for the Ukrainian government to regain control of its borders and for Ukrainians to adopt a new constitution before the end of the year. The elections have caused the most stir recently, as the rebels have prepared to open the polls in two separatist-held areas Oct. 18 and Nov. 1, while the Ukrainian government has protested their plans.
Russian President Vladimir Putin indicated Saturday during a visit to Crimea that he was pleased that the artillery attacks had stopped. And he suggested deadlines embodied in the peace plan could be pushed back in light of this positive development.
© Copyright IBTimes 2023. All rights reserved.