East Ukraine Russia Conflict: Meet The Georgian Soldier Who Can't Stop Fighting Moscow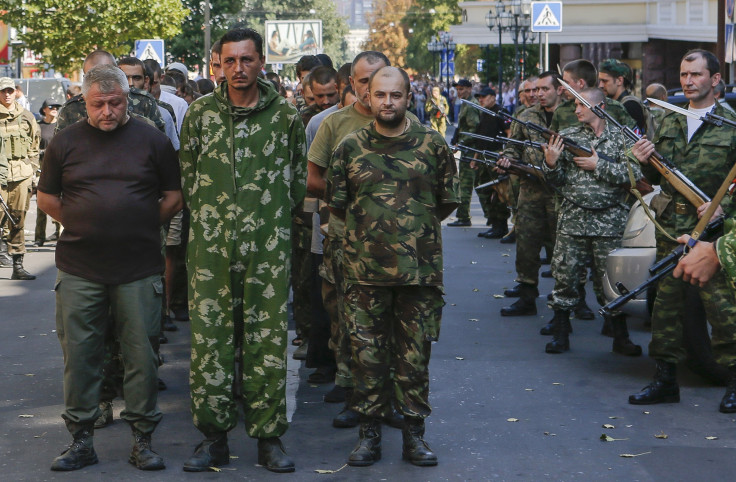 When Mamuka Mamulashvili was 14 years old, he'd already fought in a war, been shot in the leg and spent three months inside a Russian military cell where he was tortured every day and survived on nothing more than bread and water. Suffering 20 bone fractures at the hands of his brutal prison wardens and losing nearly 50 percent of his body weight, the young Georgian quickly realized two things that would shape his future: He was destined to be a fighter and would always hate the Russian military.
More than two decades later, Mamulashvili has found himself once again sharing a battlefield with Moscow's powerful military, this time as the commander of a group known as the Georgian Legion on the frontline of the eastern Ukraine war. Faced with an increasingly hostile, well-equipped and unpredictable Russian-backed rebel force that is fighting to secure autonomy for the contested regions of Luhansk and Donetsk, Mamulashvili said he worries his soldiers won't be able to fend off Russia's advanced military without international aid.
Mamulashvili is part of a growing number of foreign fighters hoping to influence the conflict in Ukraine as officials in Kiev have repeatedly asked European and U.S. officials for financial support to push Russia out, to no avail. In recent days, Mamulashvili traveled to the U.S. to gain funding to pay for a group of skilled U.S. military veterans that he wants to help train his soldiers. He has urged the Ukrainian diaspora in the U.S. to help fund his war and do everything it can to pressure the White House into providing lethal aid to the Ukraine military.
Ideally, Mamulashvili wants the U.S. government to pick up the bill for his soldiers' training, although the final costs are still being negotiated and cash has so far been elusive, he said. Mamulashvili said that with or without support, the Legion will fight on.
"We are fighting for nothing; we live from the handouts of local Ukrainians sympathetic to our mission against Russia," said Mamulashvilli, who reflected on his horrific experiences fighting in four wars against Russia on a recent day while sitting in a quiet cafe in Brooklyn's Brighton Beach neighborhood, the home of many Russians and Ukrainians in the U.S. "But we need specialist U.S. military training if we are to continue in the war, and that's something we or Ukraine cannot pay for."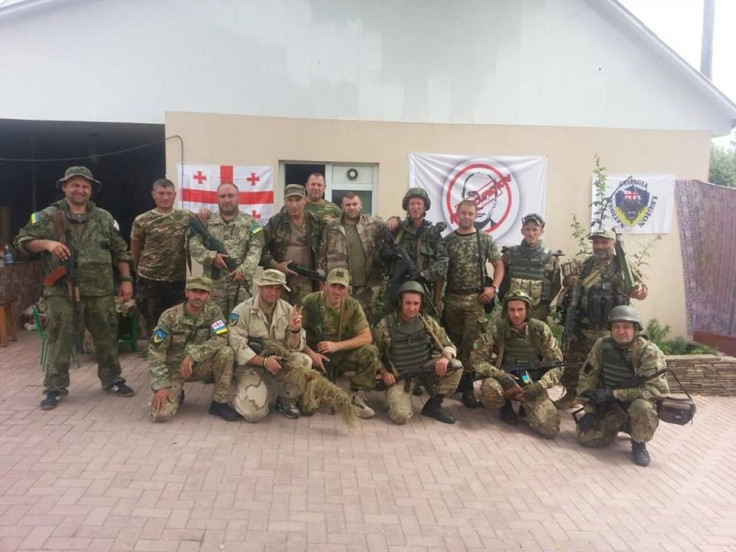 Mamulashvili's troops, with their mix of equipment and different camouflage, look like a ragtag band of volunteers, but most of them are older than 30 and have extensive military experience behind them. While the Legion started out with just Georgians, it has grown to include Italians, French and Ukrainians.
Besides the soldiers' military backgrounds, the Legion has secured the services of a group of highly experienced U.S. veterans known as Anomaly. If Mamulashvili can secure the money, the extensive training will involve advanced leadership, weapons, logistics, intelligence and medical training, according to one of its members, David Plaster. He said he's known Mamulashvili for around five years and was aware of the huge respect he commanded among military leaders in Georgia and Ukraine.
"Mamuka will be remembered as at least a footnote in the annals of history for everything he's done to fight against Russia in his life," said Plaster. "He's a very instrumental man in this war."

The war in Ukraine is Mamulashvili's fourth against Russia, but his commitment to bringing Moscow down began in 1992, when war broken out in the now-autonomous region of Abkhazia in northwestern Georgia. Mamulashvili said his drive to fight against Russia in various conflicts has been about standing up to Moscow's bullying of other countries and the murder of innocent civilians.
"My father was general in the army, so by the time I was just 10 years old I could fire a rifle and perform basic military tactics," said Mamulashvili, who proudly proclaimed that his father used him as an example to encourage the reluctant Georgian army to fight in the 1992 Abkhazia war. "It was common for children to fight in Georgia. We are only a small country with a small population. The soldiers had no excuse if I was out there too."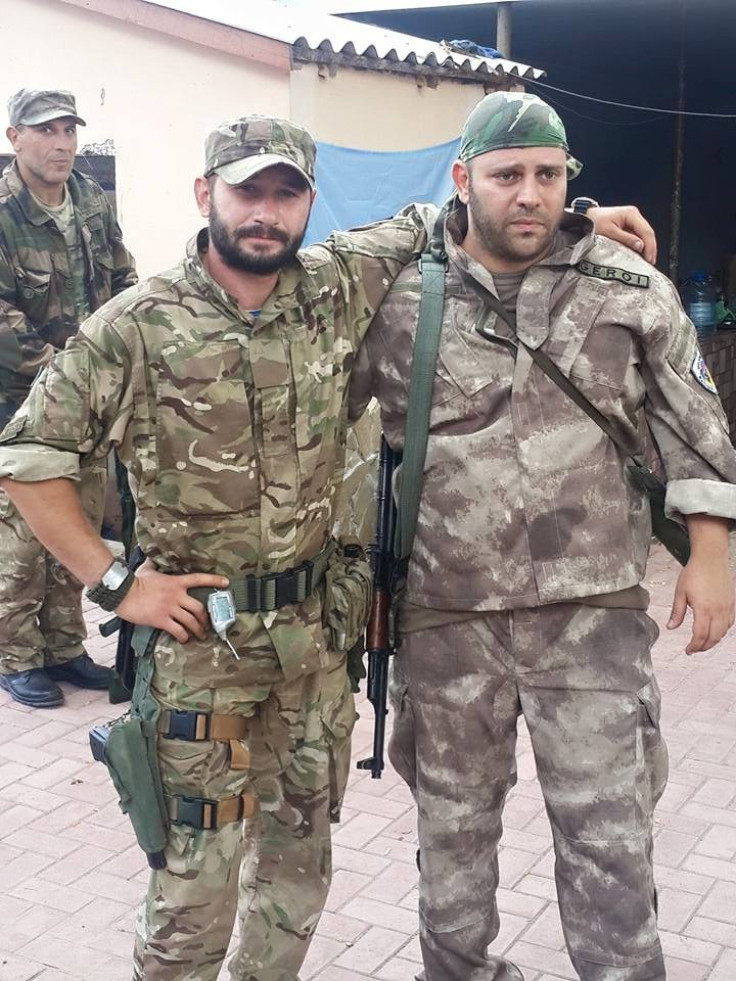 Abkhazia has a similar past to Crimea and eastern Ukraine, the conflict zones that have pitted Russia against the West in recent months. The ethnic minority region was long part of Soviet Georgia before being effectively annexed by Russia earlier this year after nearly 20 years of diplomatic and military struggle.
For his efforts in the 1992 war, Mamulashvili was awarded the highest bravery medal in Georgia, he said. But it was also at this time in his life that he developed a ferocious appetite for war.
Less than a year later, after being released from prison, the teenage Mamulashvili found himself once again volunteering to fight on the front line of battle against Russia. This time it was in the first Chechen war that lasted from 1994 to 1996. The war saw more than 17,000 soldiers and 100,000 Chechen civilians killed. Today, more than 5,000 people are still registered as missing from the conflict.
Mamulashvili said he couldn't recall the number of friends he lost during the Abkhazia war, but he never saw most of them again. While he evaded capture by Russian forces, the experiences of that conflict he will never forget. "It was a hard and evil war," he said. "It was the kind of fighting that made you question humanity and why we are in such a terrible mess."
After the end of the Chechen war, Mamulashvili, still a teenager, finished high school and entered college in Georgia and then later in Paris. He eventually obtained employment as a senior military adviser to the former Georgian president, Mikheil Saakashvili.
Mamulashvili was drawn back to the battlefield for a third time during the so-called Five-Day War against Russia in the summer of 2008. The war was an armed conflict that saw Russian forces invade the pro-Moscow ethnic minority regions of Abkhazia and South Ossetia in Georgia. After only 120 hours of fighting, hundreds were killed and wounded, and nearly 200,000 people displaced. The result of the conflict was the permanent removal of ethnic Georgians from Abkhazia and South Ossetia.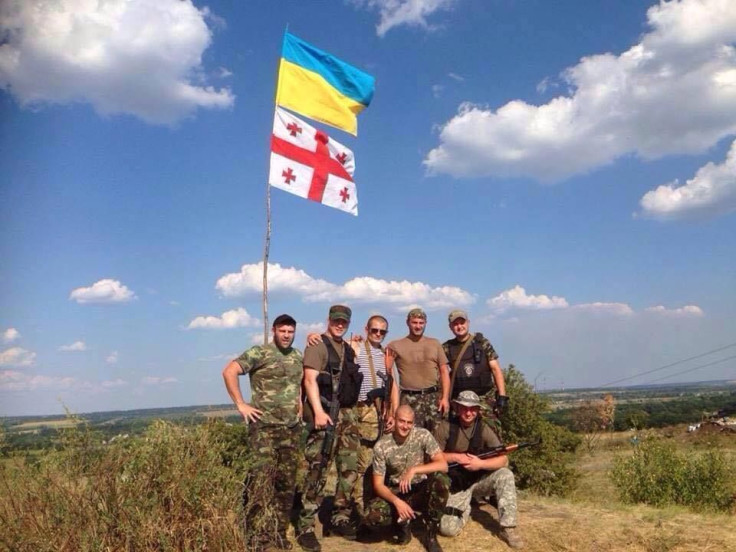 Much like the other three wars Mamulashvili has been involved in, the Ukrainian war began with a dispute over territory. After the Euromaidan protests in Kiev in February 2014 saw demonstrators demand closer European integration and led to the downfall of President Viktor Yanukovych, Russia swiftlt took over the Crimean peninsula and annexed it unilaterally in March 2014. Western leaders condemned the move and applied heavy economic sanctions against Moscow. Just a month later, the eastern Ukraine conflict began as pro-Russian rebels demanded independence from Kiev. Mamulashvili and his Georgian fighters soon joined the battle on Ukraine's side.
The now-married Mamulashvili said his involvement in the war in east Ukraine has taken a heavy toll on his own family. "My wife is only 23 and she does not understand why I want to fight in another country," he said; they have two young children. "She wasn't even born at the end of Abkhazia, so I don't expect her to know what I'm going through. But it's hard because I also need her to give me emotional support."
Now in its 18th month, the Ukraine war has shown no sign of coming to a peaceful conclusion. Russian-backed rebels and Ukrainian forces are continuing to breach an internationally brokered ceasefire with the use of banned heavy weapons, while the death toll is expected to top 8,000 in the coming weeks. Moscow has denied supporting the rebels in Ukraine.
For Mamulashvili, the growing body count has inspired him to push harder for financial suport from Ukrainians abroad. In the coming days, weeks and months, money raised from the Ukrainian diaspora in the U.S. will contribute to training Mamulashvili's forces that he hopes will help Ukraine defeat the Russian-backed rebels and end the war.
As Mamulashvili's fundraising efforts in New York City drew to a close during his recent U.S. visit, he said his campaign had helped him reflect on how much he'd changed in the 20 years since he found himself locked up in a Russian military prison as a 14-year old boy.
"When I go to battle I don't fight with a hate for Russia anymore," he said. "I fight with a love for Ukraine."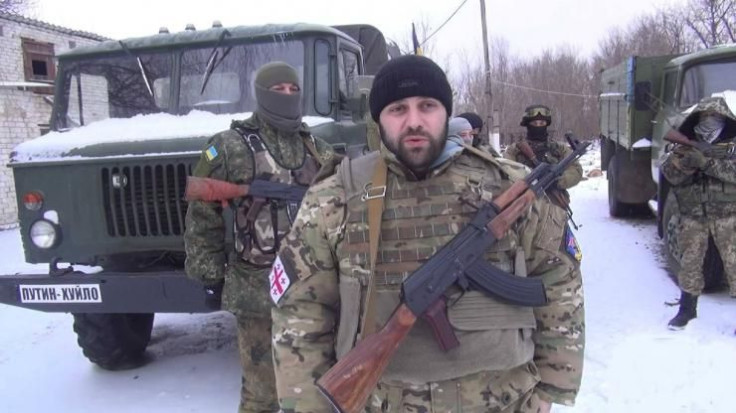 © Copyright IBTimes 2023. All rights reserved.