Celebrate Meghan Markle's Pregnancy With These Fictional Royal Baby Books
Meghan Markle and Prince Harry, who married in May, announced last month that they're expecting their first child next year. To celebrate the happy news, and to keep yourself occupied until the Duke and Duchess of Sussex's royal baby is born in spring 2019, there are plenty of fictional royal baby books to read.
Here are six royal romance novels featuring pregnancies to check out:
"Royally Matched" and "Royally Raised" - Emma Chase
The second novel in Chase's "Royally" series contains a sweet and sexy romance to enjoy, as well as a royal pregnancy for the couple the first book in the series focused on. If that little bit isn't enough, though, the author put out a novella last year, "Royally Raised," which is set 20 years after "Royally Matched" and features the king and queen raising their daughter to be the exemplary royal they know she can be.
"Royal Baby" - Caitlin Daire and Avery Wilde
What happens when a British prince starts up a secret romance with one of the palace's new maids? He finds himself having to keep her pregnancy a secret, too. Prince Andrew Arlington works to find a way to make his family approve of his relationship with Keira, especially now that she's carrying his child, in this royal romance.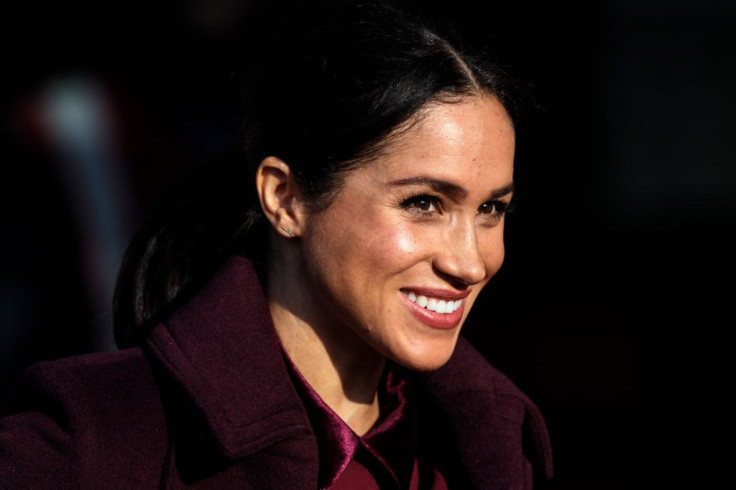 "Princess's Pregnancy Secret" - Natalie Anderson
After a one night stand at a royal masquerade, Princess Eleni finds herself pregnant with billionaire Damon's baby. Though the two barely know each other at the start of this book, they agree to get married to keep Princess Eleni from having a scandal on her hands.
"The Royal Delivery" - Melanie Summers
The final novel in Summers' "Crown Jewels" series sees Princess Tessa discovering what being pregnant in the royal spotlight entails, while Crown Prince Arthur tries to learn how to best protect her and the unborn child from all the craziness.
"The Prince's Secret Baby" - Jennifer Lewis
This novel features a little bit of everything — from a royal romance that begins after two strangers are double-booked at the same house to a storm that keeps them together to a pregnancy that throws them back into each other's lives after they'd parted.
"Royal Baby" - Bella Grant
A little while after their short time together, Duke Carmone chases Elisabeth to Chicago to try to win her back. Once he finds her, he realizes that she had his baby and kept it from her. On top this book, which is the third standalone novel in Grant's "Royal" series, featuring a secret royal baby, it also centers on the Duke protecting Elisabeth and the child from dangerous enemies.
© Copyright IBTimes 2023. All rights reserved.