Celebrities And Activists Fight To Stop Scheduled Death Of Rodney Reed Due To New Evidence
The case of Rodney Reed is shaking up a conversation, drawing nationwide attention to the justice system and the death penalty. A man who is scheduled for execution in Texas in less than two weeks is drawing the attention of high-profile attention individuals, after evidence of innocence is examined.
Rodney Reed, 51, is scheduled for death on Nov. 20 for the 1996 murder of Stacey Stites in Bastrop, Texas. Due to the lack of evidence of conviction, many are calling for Governor Greg Abbott to cease the execution. According to the New York Times, Texas executes the most number of people than any other state, which includes seven in 2019.
Stites was only 19 when she was strangled and dumped alongside a dirt road. Prosecutors later revealed that she was also raped. Reed had been arrested due to DNA tests. However, prior to her death, Stites and Reed had been engaging in a secret affair. The affair explained why his DNA being obtained from her body. The New York Times reports that Reed's lawyers have confirmed numerous witnesses of the existence of the affair.
Reed's case has grown due to the revealing of errors done by investigators ⁠— including the timeline of Stites' killing. Errors that were confirmed in later affidavits. Investigators have also failed to test other evidence such as the murder weapon.
The New York Times reports new evidence pointing to Stites' fiance, Jimmy Fennell, as the suspected murderer. Fennell is a former police officer who was just released from prison in 2018, after pleading guilty in 2008 to the kidnapping of a woman he had met while on duty. It has also been reported that he raped her.
The New York Times reports many witnesses coming forward including Fennell's former jailmate, Arthur J. Snow Jr., who said in an affidavit that Fennell confessed to the murder of Stites. Snow said that Fennel had bragged about killing his fiancée due to her cheating on him with a black man.
Charles W. Fletcher, a former friend of the couple, said Fennell had known and complained that Stites was cheating on him. According to Jim Clampit, a former sheriff's deputy, Fennell had looked at Stites' body at the funeral and said, "You got what you deserved."
Reed's lawyers and supporters pleaded with Governor Abbott to delay the execution by 30 days. This would allow the Texas Board of Pardons and Paroles to investigate the possibility of inspecting Reed's sentence and case as a whole.
According to The Texas Tribune, in the last five years the governor has ceased one execution. The governor granted clemency to an individual who was originally sentenced to death for the killing of his brother and mother. However, his father pleaded for his son's life to be spared. Instead of death, the individual was sentenced to life without the possibility of parole.
Celebrities such as Kim Kardashian West are using their platforms to apply pressure on the governor for the chance of saving Reed. She tweeted: "How can you execute a man when, since his trial, substantial evidence that would exonerate Rodney Reed has come forward and even implicates the other person of interest."
Cultural and political Activist Shaun King began a petition requesting the stop of Reed's death. The petition has already gotten over a million signatures.
Dr. Phil also has highlighted the case. "I don't think it's a question of whether he's guilty or not guilty," McGraw said, according to The Austin American-Statesman. "I think the question is whether he had a full trial, with a full airing of all the evidence. I think the answer to that question, in my opinion, is not just no, but hell no."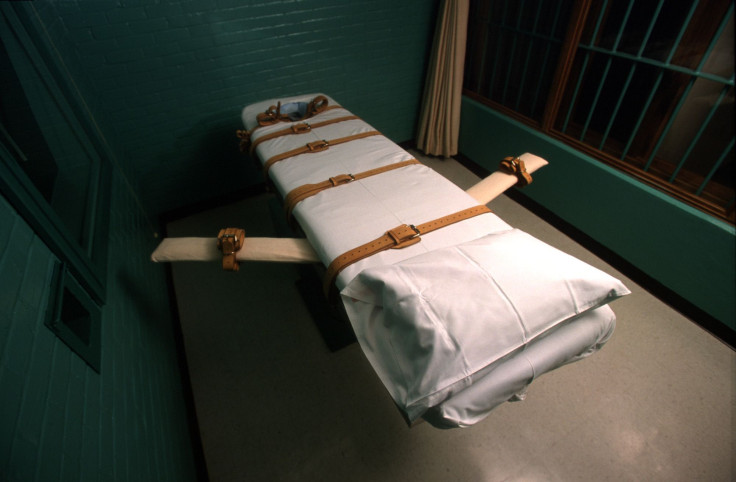 © Copyright IBTimes 2023. All rights reserved.