Celebrities Celebrate July 4th 2018: Selena Gomez, Jonas Brothers, Gigi Hadid, More
Friends, family, drinks, food and fun for the occasion, stars really are just like us. Well, except that they usually kick each of those things up a notch. Here's how some of your favorite celebs celebrated the 4th of July this year.
The Jonas family decided to spend the holiday as exactly that, a family. Kevin, Joe, Nick and Frankie Jonas all posted the same photo on social media, which saw the four brothers looking out at the skyline, backs to the camera and their arms around each other.
"Brothers," Joe captioned his shot. "Happy July 4th Fam."
Nick wrote, "Brothers. The tradition continues." Kevin said, "The fam love you boys," and Frankie wrote, "May the 4th be with you."
Kevin also posted a photo with his wife, Danielle Jonas, on the holiday, writing, "Happy 4th y'all!!"
Selena Gomez, meanwhile, had a different kind of family reunion on the Fourth of July. She spent the day at Disneyland with David Henrie, who played her on-screen brother on Disney Channel's "Wizards of Waverly Place." The actress uploaded a few pics from the day to Instagram, three of which featured her and Henrie sitting on stairs eating popcorn and pickles. He wore a red, plaid flannel, and she had on a red jacket.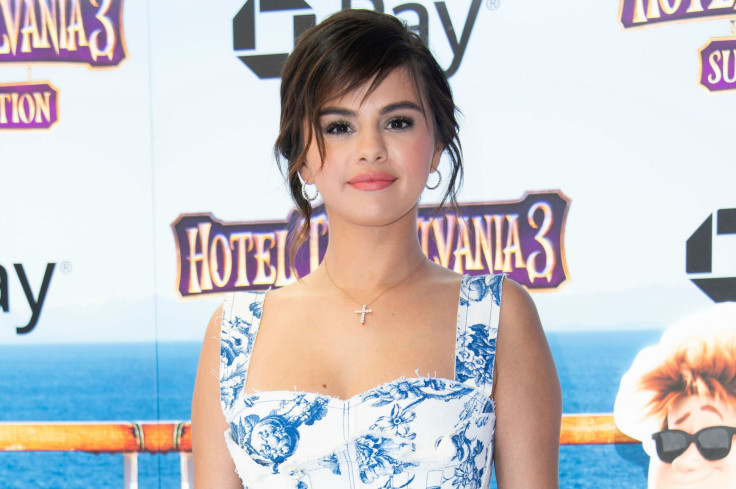 Gomez captioned the first picture of the two of them together with "Family vacation vibes" and then "Brudder & sissy" for the next one. For the third one, she wrote, "Hope everyone had a great 4th of July! Spent mine with some of my favorite people @disney." Henrie posted only one photo to his Instagram Story, and it was of fireworks at Disneyland.
The former Disney stars weren't the only ones to have a co-star reunion. "Sabrina the Teenage Witch" alums Melissa Joan Hart and Soleil Moon Frye met up and enjoyed the holiday together with both of their families. Hart wore a red dress with an eagle on it and red and blue beads around her neck. Frye sported a blue frock and blue tie headband.
"Spending the 4th with my girl @moonfrye ... our new tradition of golf cart parades and beaches in Lake Tahoe but sporting the old tradition of the #eagledress," Hart captioned a photo of the two of them. "Friends for 36 years and dress has been a big part of our relationship for 17. Happy 4th of July!!"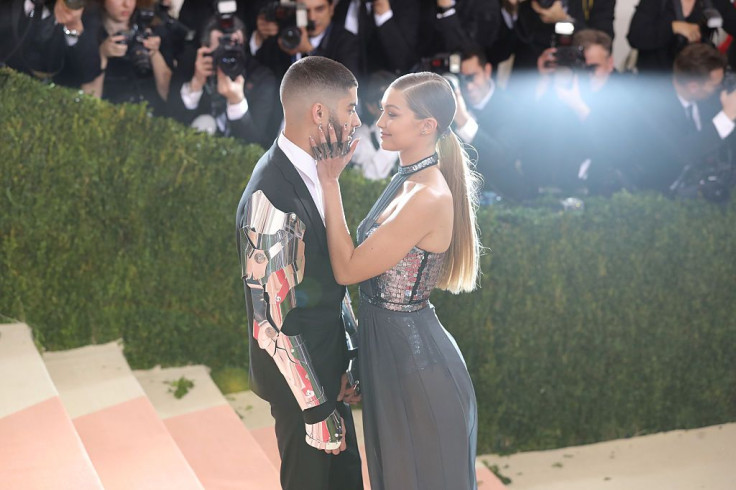 As for Gigi Hadid, she celebrated the occasion with a massive barbecue. She shared an Instagram shot of a large, open-aired, stone-backed grill with burgers, buns and more. According to her Instagram Story, Zayn Malik joined in on the day's festivities and manned the corn grill. All of the food was served on patriotic plates. Her friend Leah McCarthy was also there, and she was in charge of getting the sangria made. Once the sun had gone down, the small lawn fireworks began.
Katie Holmes also knows that July 4th can't end until you've witnessed a grand fireworks display, and she proved on Instagram that she got to see just that. The actress posted a slow-motion video of fireworks being shot off into the sky, their slow ascent, their explosion and their trickle downward. A perfect way to wrap up the holiday.
© Copyright IBTimes 2023. All rights reserved.