Celebrities Take To Social Media In Memory Of September 11 Attacks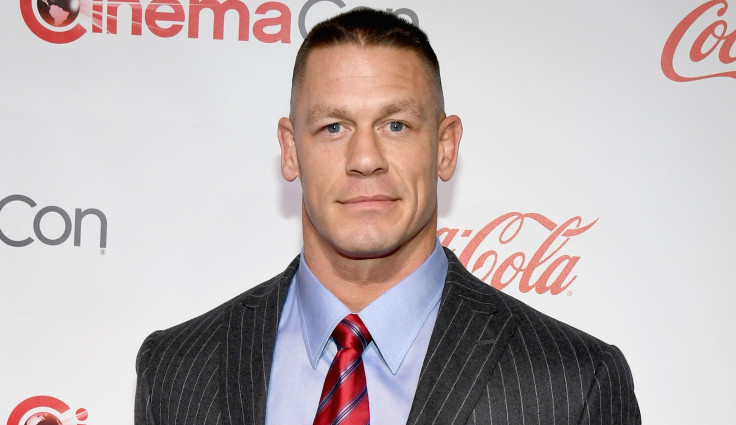 Celebrities took to social media on Monday to pay tribute to those who lost their lives and to honor those who risked themselves to help others during the Sept. 11, 2001 terrorist attacks.
It's the 16th anniversary of the attacks that took thousands of lives and injured thousands more, but no one will ever forget the tragic day. All across the United States, people are flocking to Twitter to express their feelings and memories about Sept. 11, with "#NeverForget" being the top U.S. trend and "#September11" right there next to it.
Those in the spotlight are using their large online audiences to help bring people together during this time. Stars are broadcasting to their followers in honor of the day.
Professional wrestler and actor John Cena tweeted out to his 10 million followers, "On a day where time stood still, America stood together. Bruised, but not broken. Down, but not defeated. And we will #NeverForget ."
While Carrie Underwood put it simply: "#NeverForget."
Specifically, Donnie Wahlberg wants everyone to never forget the way Americans have joined together. "As we #remember the fallen and the courageous today," Wahlberg tweeted. "Let's also #remember the way Americans came together as one. #NeverForget #September11 ."
One of those Americans coming together is singer Hayley Williams, who's "sending love to everyone hurting today" and wants to remind all to "#NeverForget the victims, the responders, and the strength of NYC."
These celebrities were all born in different areas and live in different locations, but like all Americans, their thoughts Monday are all on the same thing. While some might keep their social posts short and to the point, like Mark Wahlberg's with "United we stand. #neverforget #September11," others might post a few more words like Kate Upton's caption on her reposting of a Wins for Warriors Foundation Instagram post, "#NeverForget the lives lost 16 years ago today. Thank you to all first responders and military members who have been called to serve and sacrifice for our freedom and safety. #PatriotDay ," the aim of them all remain the same. The overall goal is to continue to unite the country together on this day of remembrance.
The specific words written and pictures Instagrammed don't matter as much as the fact that these people in the spotlight are using their booming online voices to help others feel a sense of community on this anniversary of a tragedy.
"Fuller House" star Candace Cameron Bure and actress Chloe Grace Moretz are part of that.
As are former Nickelodeon star Victoria Justice and actress Tia Mowry.
Also involved online today is former "Notorious" star Piper Perabo, who tweeted: "Today we remember those we lost on 9/11 & the brave first responders who risked their lives to save others. #NeverForget "
While "Blindspot" star Jaimie Alexander takes this today to "remind us of how powerful we are as Americans when we stand United" and "when we support one another" no matter what our differences might be.
It's in that knowledge that Americans are powerful when joined together that all of these celebrities are taking to social media. Each post of words meant to bring people together brings that one step closer to fully being realized. If, at least, on this 16th anniversary of a very tragic day.
© Copyright IBTimes 2023. All rights reserved.