The Responsive Classroom Approach Includes Social And Emotional Learning For Educators
* This is a contributed article. The IBTimes news staff was not involved in the creation of this article and this content does not necessarily represent the views of IBTimes. When you buy through links on our site, we may earn an affiliate commission. Here are our
T&C
. For licensing please
click
here.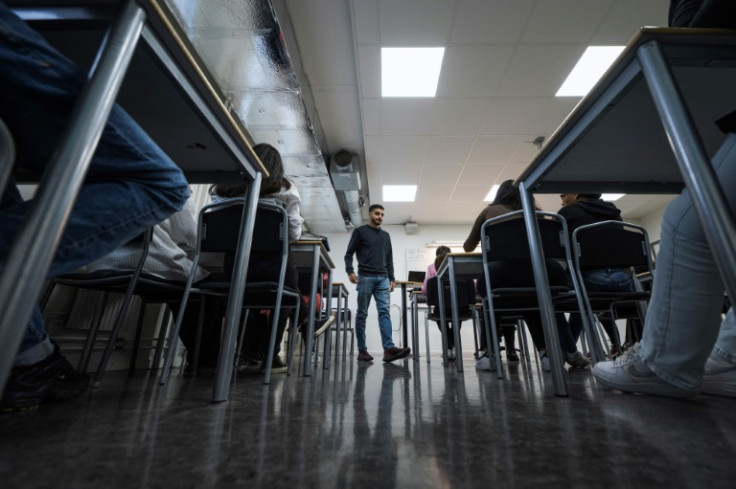 The Responsive Classroom approach to teaching and discipline focuses primarily on assisting educators in creating an environment for students to develop and enhance their academic skills. The evidence-based methodology is inclusive of engaging academics, a positive community, effective management, and developmental awareness.
CRS educates teachers on this method through resources and programs that have received the 'CASEL Select Program' certification from CASEL, The Collaborative for Academic, Social, and Emotional Learning. This is the highest certification in the CASEL Program Guide.
CRS provides educators with its SEL resources in the form of one-day and four-day workshops, on-site consultation services for schools and districts, a rigorous educator certification program, award-winning books, and free online resources. Schools and educators can choose any of these options depending on the demands of the school.
CRS implements programs that are developed by trained educators who have experience in being in the classroom and have developed materials to create the best learning environment for students. According to Dr. Lora Hodges, the president and CEO of CRS, the organization was founded on the belief that students cannot progress academically if they lack social and emotional skills. It is important to ensure that they feel safe emotionally and have a sense of belonging in their classroom.
The Responsive Classroom approach outlines how schools and educators can accomplish this and create a sense of adult community so that teachers get the support they need to focus on the work they need to do.
The importance of having such an approach to providing support to teachers is particularly significant in light of recurrent teacher shortages across the US and high burnout rates.
Schools are desperate to hire experienced educators and to retain the teachers that they have hired. Teachers face a lot of stress on a daily basis, and according to Dr. Lora Hodges, the Responsive Classroom approach can equip educators with the social and emotional skills to handle the demands of a stressful profession.
"We need to support our educators, who are giving so much to our communities. With social and emotional training they need to be able to combat stress and create a positive learning environment for their students. Investing in SEL can play a significant role in retaining teachers and creating a healthy work environment. We hear from teachers all the time that attending our course has been the most compelling professional development they've experienced, and it's transformed their perspective on the work that they do. This attests to the effectiveness of our approach," concludes, Dr. Lora Hodges.
About CRS
Center for Responsive Schools (CRS) is a nonprofit educational development organization and publishing house. It specializes in the development of high-quality research and evidence-based social and emotional learning (SEL) programs, products, and services for students and educators. The work of CRS is designed by educational professionals and extensively tested in a classroom setting to ensure its effectiveness.
© Copyright IBTimes 2023. All rights reserved.
FOLLOW MORE IBT NEWS ON THE BELOW CHANNELS