Is 'A Certain Scientific Railgun T' Episode 14 Airing This Week? Show Update
KEY POINTS
"A Certain Scientific Railgun T" episode 14 is delayed
Due to the coronavirus pandemic, episode 14 is postponed to a later date
Episode 13 will rebroadcast in place of episode 14 on Friday (May 8)
After a brief hiatus episode, 13 aired Friday (May 1), and fans hoped that there will be no more delays. However, due to the coronavirus pandemic, "A Certain Scientific Railgun T" episode 14 will not air Friday (May 8).
This article contains spoilers from "A Certain Scientific Railgun T" episodes.
The official website of "A Certain Scientific Railgun T" announced that episode 14, which is titled "Dragon Strike," is delayed.
The statement cited the ongoing coronavirus pandemic as the reason behind the postponement of the episode.
The team confirmed that they are changing the original schedule for Friday (May 8) and will re-telecast episode 13, which is titled "SYSTEM."
Meanwhile, in episode 13, Shirai Kuroko is searching for Kozaku Mitori. Kuroko states that she demolished her puppet's camera in the beginning and left her echolocation useless.
However, despite her covering the puppet's eyes and ears, the puppet knows her exact location. Mitori can likely spy on her from the upper floors. But, Uiharu Kazari informs Kuroko that it is a possibility that Mitori has seized control of a relay camera meant for the ongoing festival. Using the camera, Mitori is able to track her every move.
Later, Kuroko is able to trick Mitori into believing that she is dead. However, Kuroko tracks Mitori, and they battle it out, and Kuroko beats her.
Meanwhile, Gensei falls unconscious after the large brain that makes the Exterior starts to disintegrate. Misaki tells him that she used the self-destruct code in her brain by using the Mental Out technique. Since her brain stores the code for the Exterior, the self-destruct move turns out to be a masterstroke.
Elsewhere, after the fall of the Exterior, Mikoto starts to control her subconscious. But, she is continuing her rampage. Sogiita is lying unconscious after the attack, and Touma is alone to deal with her.
"Misaka's electro-manipulation abilities—and delightfully destructive Railgun projectile move—make her a rock star in Academy City. The techno-metropolis is packed with supernaturally powered students known as espers, including Misaka's flirty friend and roommate, Kuroko. In this city full of super-powered gangs, mad scientists, and monsters—there's no shortage of action!" read the official series synopsis.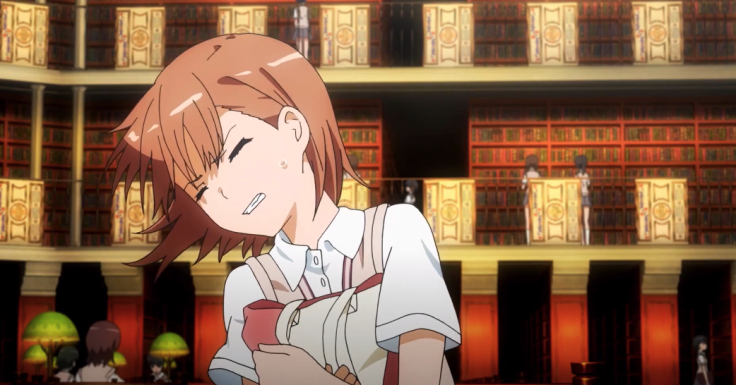 © Copyright IBTimes 2023. All rights reserved.