CES 2021: Ergomotion Highlights Advancements In Smart Bed Frames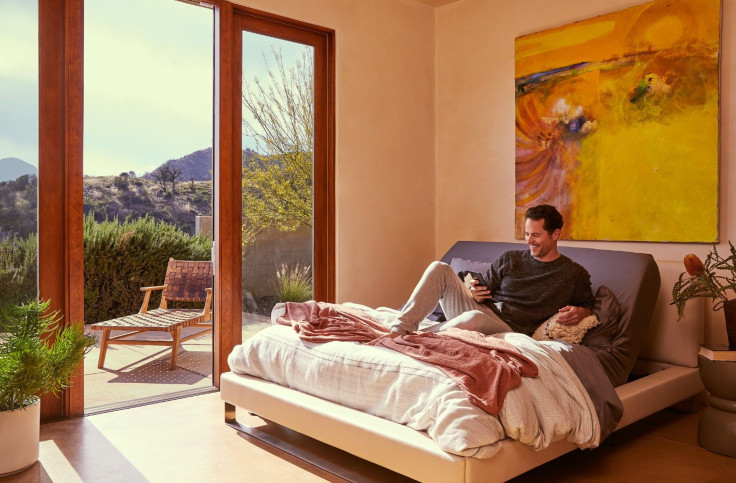 KEY POINTS
CES 2021 is filled with all sorts of products we didn't know we needed, like smart bed frames
Ergomotion is looking to take their smart bed frames to the next level with smart home integration
Ergomotion bed frames already include plenty of smart features like USB ports, lights, and voice activation controls
Everyone needs to sleep, but sleep isn't the same across the board. Some nights are spent tossing and turning, while others involve a deep, sound sleep. Ergomotion is trying to promote more of the latter and less of the former with their line of smart beds.
Ergomotion already has a line of smart bed offerings available, but took to CES 2021 to talk about the potential for where future smart beds may be heading. In a video, Ergomotion teased bed frames that include tons of built-in features such as audio therapy, lighting, cup holders, temperature control powered by Nest thermostats, and even smart automations like getting your coffee pot brewing in the morning. The team at Ergomotion mentioned that plans include featuring IFTTT, which should mean compatibility with a number of apps and devices like Amazon Alexa, Google Home, and many more.
Along with all the fancy features, Ergomotion also showed a bed that featured integrated wellness tracking features to provide data to a companion app on the previous night's sleep. This can be used to help provide adjustments to make even the lightest sleeper's night refreshing.
Some of those features aren't available in a bed frame yet, but currently available Ergomotion options include bed frames that can be positioned in a number of ways thanks to a remote. Other options include built-in USB ports, massage motors, voice control systems and more, all from your bed frame.
Seeing as how millions of people around the world are finding themselves now working from home, Ergomotion was sure to mention that because their smart bed frames can be positioned in a variety of ways, it makes your bed transform from one of the worst places to one of the more ideal choices to get work done.
Of course, the smarter a bed frame gets, the more expensive it becomes. Ergomotion is no exception here, as the company currently offers three different smart frame options starting at around $650 and running to well over $1,000. Keep in mind that this does not include the price of a mattress, as mattresses are sold separately.
Ergomotion also didn't mention when any new products would be introduced, including the products with the new audio therapy, temperature, and IFTTT integrations. However, the concept of a smart bed just makes sense, so it'll be exciting to track the developments on this one.
© Copyright IBTimes 2023. All rights reserved.