CES 2021: Moley Robotic Kitchen Cooks Dinner From Scratch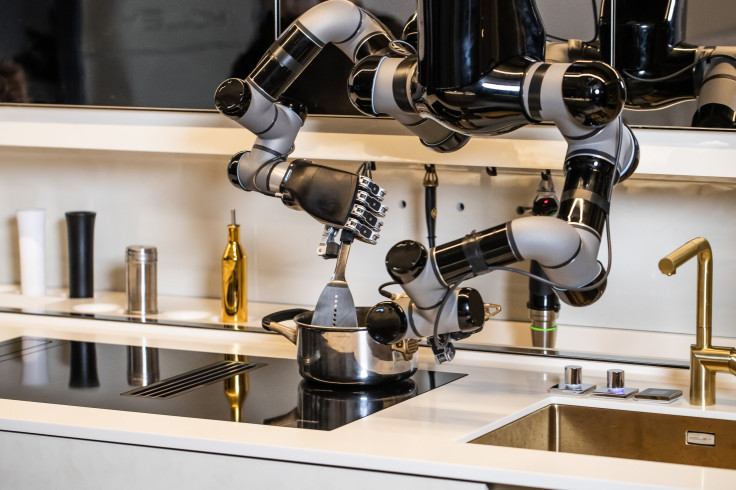 KEY POINTS
The Moley robotic kitchen uses two robotic arms to create hundreds of dishes
The robotic arms clean up after themselves and can even disinfect surfaces
The Moley robotic kitchen is one of the most impressive announcements we've seen from this year's CES
CES is all about companies using state-of-the-art technology to blow people away, and robotics company Moley did just that this year with their robotic kitchen. This kitchen is straight out of the future that The Jetsons promised, or for those of you who, like me, prefer more obscure sci-fi references, it's almost exactly like the kitchen seen in the movie "Upgrade."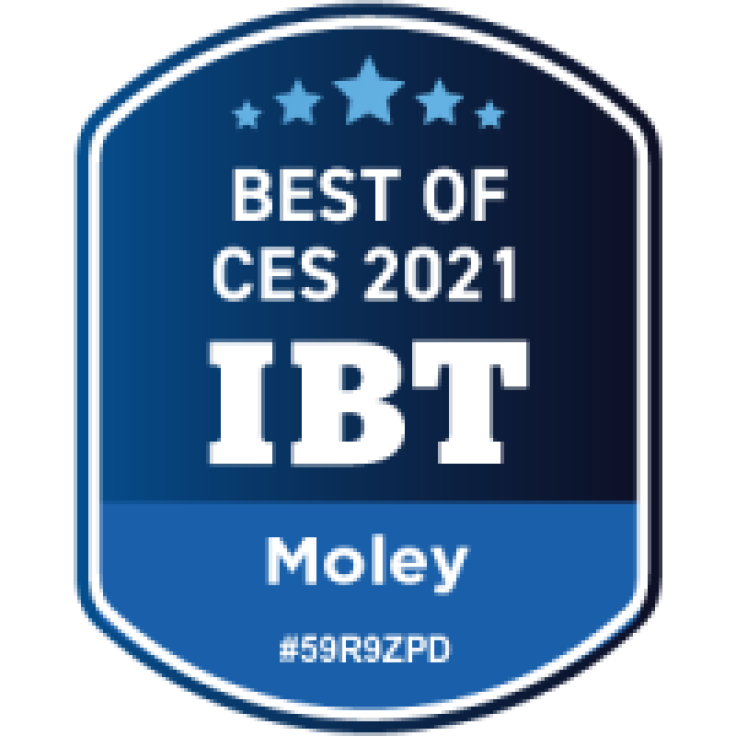 As seen in the video below, the Moley robotic kitchen is an area completely designed around two robotic arms that are capable of interacting with traditional kitchen appliances and tools like pots, pans, a sink, a smart fridge, and more. The robotic arms are said to have 30 recipes stored right now, and more will be added every month. Additionally, there is a recipe creation tool to allow you to tell the robotic arms specifically what to cook.
While the Moley robotic kitchen does use machines to create meals, this doesn't mean that the robotic arms cook as a machine would. Instead, Moley teamed up with BBC "MasterChef" winner Tim Anderson to 3D map his movements. These movements were then translated into commands for the robotic arms to replicate, giving that human touch to stirring, pouring, and other motions.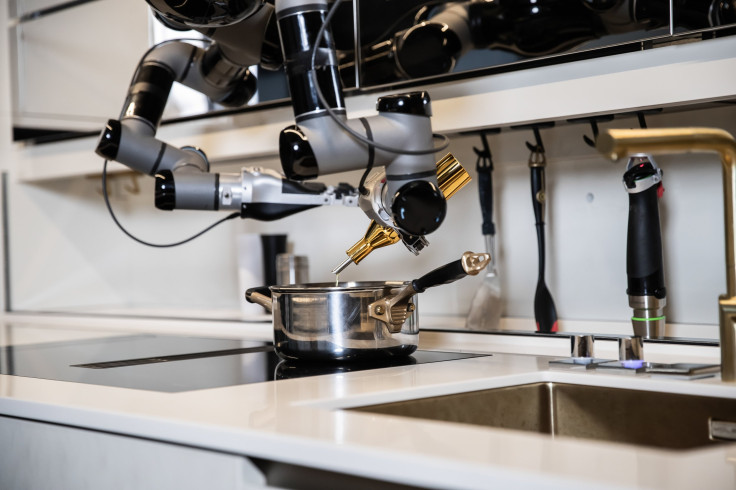 Unfortunately, these robotic arms can't simply be dropped into any kitchen to become your own personal home chef. The Moley kitchen was built entirely for the robotic arms. This includes special equipment and kitchen utensils that are compatible with the robot arms. The arms use optical sensors to be able to determine what is going on around them, and things like pot lids include markings that the sensors can read to ensure that everything is lined up and being properly used.
The optical sensors can also be used if an accident happens. Moley says that the robotic arms can tell if any food has dropped, and will clean up the spills at the end of cooking. Additionally, the robot arms feature built-in UV lights that can disinfect work stations before and after cooking to ensure cleanliness.
Despite the cookware and utensils being designed for the robot, the Moley kitchen can also be used by humans if wanted. Because each kitchen is designed specifically for each customer, there are a number of customization options including the material used for countertops and the color finish on the cabinets. Additionally, the kitchen can be easily upgraded with new features and additions so customers don't have to buy a deluxe package all at once to get everything they may want.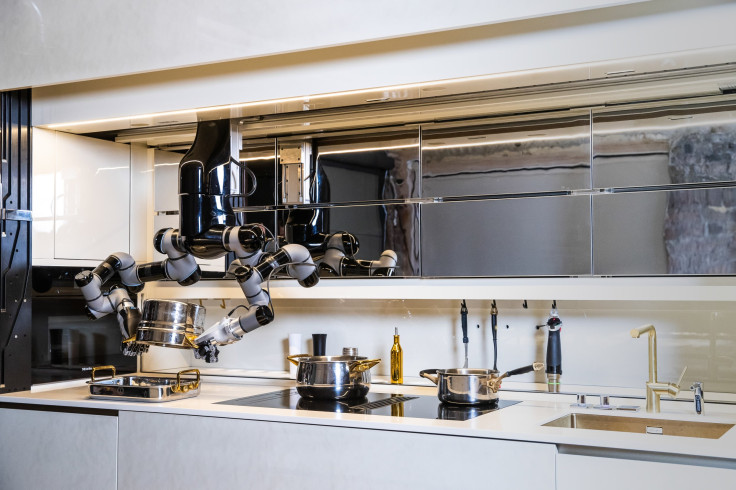 Because so much customization is involved in the building of each robotic kitchen, Moley hasn't revealed any pricing information. Each kitchen is built specifically for each customer, so the price will be different for each project. That said, it's probably safe to say that a Moley robotic kitchen is a very expensive purchase. The robotics company hopes to install a commercial kitchen this year and has already received over 1,000 requests for private installation.
For those who want to see the Moley robotic kitchen in action, the Moley Facebook and YouTube pages will be live-streaming multiple cooking demonstrations throughout the week of CES.
© Copyright IBTimes 2023. All rights reserved.