International Business Times offers links to items to help our readers find interesting products. When you buy through links on our site, we may earn an affiliate commission. Here are our
T&C
. For licensing please
click here
.
Who is the ChargeHub X5+ Elite Charging Station For?
The ChargeHub X5+ Elite is ideal for charging upwards of six devices at the same time
The ports on the ChargeHub X5+ include four USB ports and one USB-C option
Wireless charging makes powering up your phone or earbuds a breeze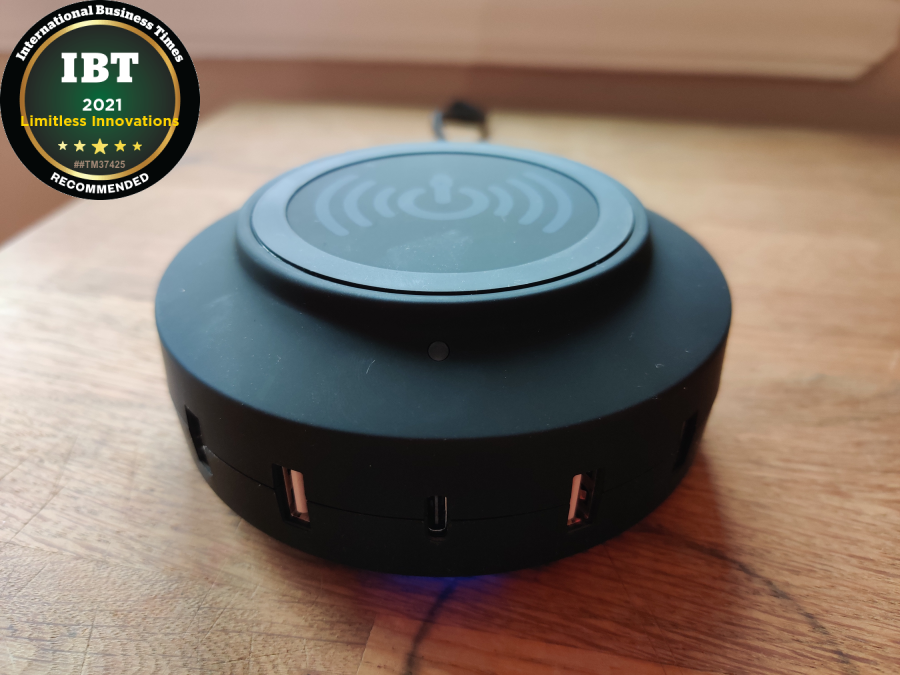 The world runs on mobile and rechargeable devices these days, which means everything needs to be plugged in at some point. The ChargeHub X5+ Elite knows this better than most anyone else, as it offers the ability to charge up to six devices at one time. Thanks to the addition of a USB-C port and wireless charging, the ChargeHub X5+ Elite can even keep laptops charged along with phones, tablets, earbuds, and so much more.
Solid Build Quality
The most immediately noticeable aspect of the ChargeHub X5+ Elite charging station is that it has a great build quality. This thing feels like it could be run over by a truck and easily survive. The five USB ports on the front of the ChargeHub X5+ Elite are all easily accessible, while still being spaced far enough apart that it is easy to plug and unplug cables without hassle.
The great build quality does have one minor downside: the ChargeHub X5+ Elite is a little heavy. It isn't something that is overwhelming, and the ChargeHub doesn't really need to be moved around after getting it plugged in, but I was a little surprised at the weight when I picked it up the first time.
Easy To Use
The ChargeHub X5+ Elite is very easy to use. Once the unit has been plugged into the wall, it's good to go. For USB charging, simply plug in a charge cable into one of the USB ports. For wireless charging, drop your phone or whatever it is you want charged right on top of the hub. It's that easy.
It should be noted that not every device can be wirelessly charged. The device needs to allow for wireless charging for it to work. Thankfully, many phones support wireless charging, and a number of other devices like true wireless earbud charging cases also include the wireless charging feature. If a device supports wireless charging, it can be wirelessly charged with the ChargeHub X5+ Elite.
It should also be noted that the ChargeHub X5+ Elite is purely for charging. This is not a USB hub that can be connected to a computer. This means you can't plug things like a keyboard or mouse into the ChargeHub X5+ Elite and expect it to work with a computer. Those devices can certainly be charged, though.
There are four USB ports, making it easy to charge devices like phones, Bluetooth speakers, wireless mice, gaming gear, tablets, and anything else that has a rechargeable battery. There is also one USB-C port right in the middle for charging devices like laptops that use a USB-C power source.
To make the ChargeHub X5+ Elite even easier to use, the device comes with two USB to USB-C cables, one USB-C to USB-C cable, and one USB to Lightning cable. These cables are all very short, but they get the job done in a pinch.
Is The Price Worth It?
The ChargeHub X5+ Elite charging station makes keeping all your devices fully charged very easy, but it does come with a somewhat steep price tag. The charging station is available for $79.99. It is possible to more or less recreate everything the ChargeHub X5+ Elite offers with a power strip and a series of wall chargers you likely already own, but this set up would definitely lack the form-fitting appeal of the charging station's all-in-one approach.
Final Thoughts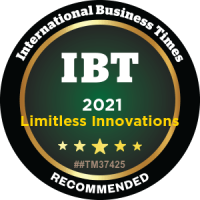 The ChargeHub X5+ Elite charging station is a great product that makes it simple to charge all of your devices at once. The charging station comfortably fits five different ports on the side, while offering wireless charging capabilities on the top. Some may be taken aback by the high price tag, but it's clear the price is for the impressive build quality. If you've found yourself struggling to keep your devices charged, or keep losing chargers and want a central location for everything, the ChargeHub X5+ Elite is a perfect choice.