Charles Manson Latest Hospital Update: Cult Leader Has Been Ill 'For A While,' Prison Official Claims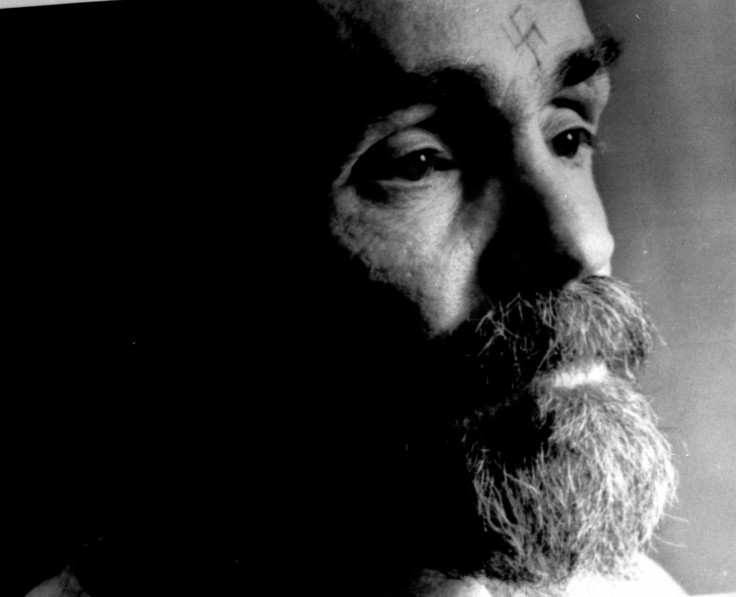 Charles Manson, the former cult leader in prison for inspiring followers to kill seven people in the late '60s, was rushed to a medical center in Bakersfield, California, earlier this week. Authorities would not publicly name his ailment, but new comments from a local jail official could point to an ongoing health problem.
"He's been getting treatment at that hospital for a while," an anonymous worker with the corrections department told the New York Post exclusively Wednesday. "I was told months ago they removed him from the prison for an undisclosed illness."
For all that's known about Manson's infamous case, details about the illness that caused his transfer to Mercy Hospital remained unclear. California Department of Corrections and Rehabilitation spokeswoman Terry Thornton told the Associated Press only that the 82-year-old was alive. But he was seriously sick and suffering from gastrointestinal bleeding, according to the Los Angeles Times.
At least one relative has claimed Manson was in good health.
"For being 82 and locked up, he's kept himself together well physically," Jason Freeman, Manson's grandson, told the Times. "Old age is setting in. Nature is taking its course. There will be a day where he doesn't wake up again."
Manson, who ran a drug- and sex-fueled commune outside of Los Angeles, has been in prison since 1971. He and a group of his fans were convicted for murdering pregnant actress Sharon Tate as well as hair stylist Jay Sebring, student Steven Parent, coffee heiress Abigail Folger, writer Wojciech Frykowski, supermarket owner Leno LaBianca and wife Rosemary LaBianca over two days in 1969. He and his followers stabbed and shot the victims and wrote the words "pig" and "Helter Skelter" in blood on a door and wall, according to CNN.
The Manson group initially got the death penalty but, due to a legal scuffle over such sentences, were ultimately ordered to life in prison. Authorities rejected Manson's parole request for the 12th time in 2012.
© Copyright IBTimes 2023. All rights reserved.