Charli D'Amelio On Ex-Boyfriend Chase Hudson's Song: 'I'm Not A Liar, Drama Starter'
Charli D'Amelio has finally broken her silence on ex-boyfriend Chase Hudson's latest track, which is rumored to be about her.
Hudson's viral song, "All The Things I Hate About You," came out in July following news that Charli was dating his former friend Landon Barker. The same month, Charli shared on her Instagram Stories feed a photo that showed her affectionately kissing her new boyfriend.
The lines of Hudson's song go, "Stabbed me in the back like nothin'/never even saw this comin/You're a showstopper/bad liar/homie hopper/ drama starter."
However, Charli seems not bothered at all by the song.
"I love that people think about me enough to write songs about me," she said when she appeared Wednesday on the "BFFs" podcast with Josh Richards, Brianna Chickenfry and Dave Portnoy.
Charli also denied she is a "drama starter" and explained that she avoids drama by "keeping her mouth shut."
"I definitely keep my mouth shut and that's constantly hard to do," she said.
Her older sister Dixie, who also appeared on the podcast, jumped to her defense and said, "In two years, she hasn't directly started drama, you can give her that!"
But Portnoy explained to the teenage TikTok star that drama always follows celebrities: "Naturally, when you're dating [something else] well-known in this sphere, drama just follows whether you want it or not."
When Hudson released the track in July, fans weighed in on its lyrics. One said, "I don't blame you," while another said, "your friend is dating your ex."
Charli maintained that it's not "her relationship that's drama. It's other people making drama out of it."
When Richards asked, "like Chase's song, kind of thing?" Charli replied, "I guess."
Dixie also recalled how she encouraged her younger sister to befriend Barker.
"When it happened, I set it up. I just saw him and was like 'Why don't you talk to Landon?'" the 21-year-old "Psycho" singer said. "He seems like a nice kid. Your type I guess. And I didn't think any more of it, I was being a good older sister."
Charli replied, "What happened is for these past two years, I've put what everyone thinks of me above my own happiness and this was the first time that I really listened to my heart. If that creates drama for other people that's theirs to deal with. I'm happy. He's happy and that's really all to it."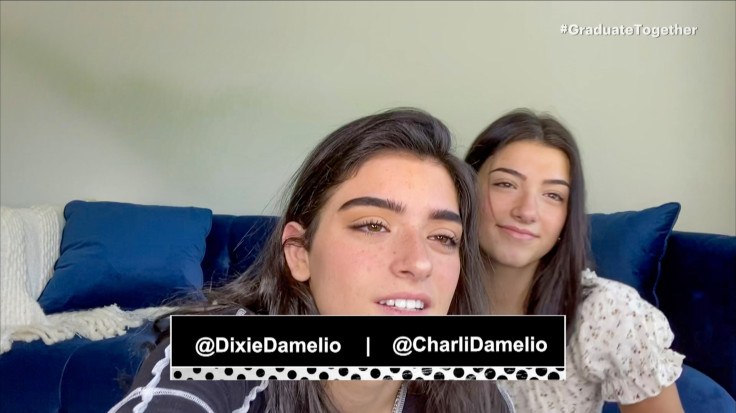 © Copyright IBTimes 2022. All rights reserved.
FOLLOW MORE IBT NEWS ON THE BELOW CHANNELS