Charli, Dixie D'Amelio Respond To Zoe Laverne's Shocking Leaked Recording
KEY POINTS
Charli D'Amelio said she had no feud with Zoe Laverne before the latter's leaked recording surfaced
Laverne hurled insults at D'Amelio in a leaked audio recording
Laverne was also caught insulting D'Amelio in July after the latter surpassed her in TikTok followers
TikTok star Zoe Laverne has found herself in the middle of yet another controversy after an audio recording of her allegedly insulting Charli D'Amelio surfaced on social media. But Charli and older sister Dixie D'Amelio appear to be unfazed by her criticism.

Laverne, who recently faced backlash over her alleged relationship with an underage fan, reportedly threw shade at Charli, 16, behind her back in an audio recording obtained by Instagram account @tiktokroom.

"If you're gonna defend a f-----g stinky a-- w---e, don't f------g ring me in the car, I'm not gonna sit in there, and act like I like Charli D'Amelio, okay?" Laverne, 19, allegedly said in the leaked recording.

When Charli and Dixie found out about the recording, they called Laverne out in a series of sarcastic comments that each garnered more than 120,000 likes.

"Zoe Laverne, is this you?" Charli wrote, tagging her fellow TikTok star.

"Period Zoe...you tell 'em," Dixie commented on @tiktokroom's post. She said in a separate comment, "QUEENNNNN."
Laverne later addressed the incident in an Instagram Live, telling fans that it was "not that deep." She also said that she has reached out to Charli and apologized to her.

"I sent her multiple paragraphs after paragraphs apologizing to her, and telling her that I'm sorry and that I didn't mean what I said and that I was just mad," said Laverne, who claimed that Charli had read her message.
When YouTube channel Pap Galore asked Charli about the possible reason behind Laverne's outburst, the 16-year-old social media star suggested that it came out of nowhere.
"I don't know, like I literally have no idea. I don't really know what happened, I have absolutely no idea. There's nothing from my side, I don't think. I don't think I did anything," said Charli.

This is not the first time that Laverne has spoken ill of Charli. Back in July, she was caught on camera crying and insulting Charli after the latter surpassed her in followers on TikTok.

"I just want to prove to this b---h that I am better than her," she said in a clip shared by her ex-boyfriend and fellow influencer Cody Orlove.

Charli, who has been the most followed creator on the app since March, is on her way to reaching 100 million followers on TikTok.
Her older sister Dixie has achieved massive success as a creator and influencer as well, now boasting 42 million followers on TikTok and 6.5 million subscribers on YouTube.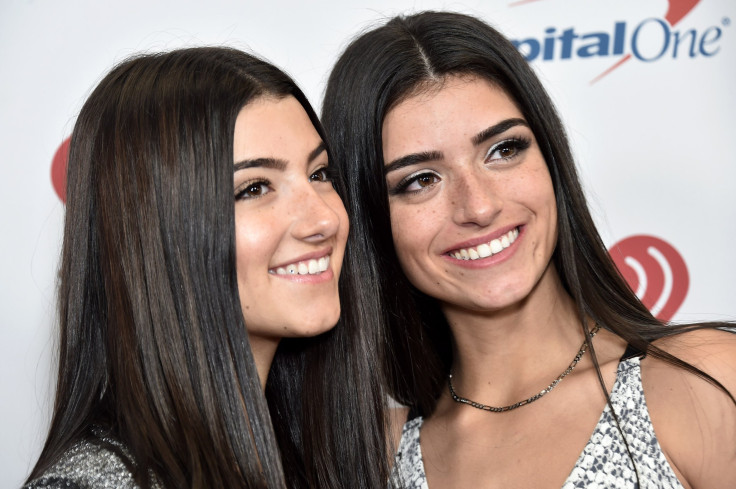 © Copyright IBTimes 2023. All rights reserved.