Charlie Hunnam Talks About Ex-Wife Katharine Towne And Their 'Painful' Marriage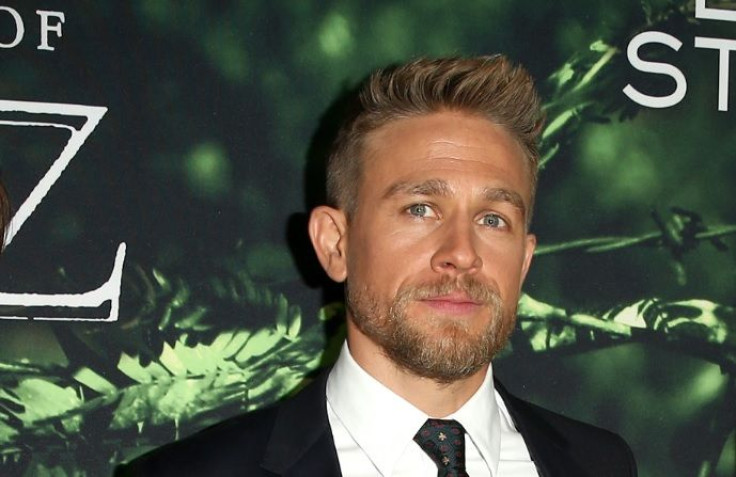 "Sons of Anarchy" star Charlie Hunnam didn't enjoy being married the first time around, but part of that reason was because he tied the knot when he was 18 years old during his first trip to Las Vegas in 1999. The "Lost City of Z" star opened up about his experience of being a teen husband to actress Katharine Towne when he was asked about his first trip to Vegas.
He was with his ex-wife for "three terrible, painful, expensive years," he said during an interview with the Associated Press last month.
READ: Charlie Hunnam Reveals How He Lost 'Thor' Role, Jokes About 'Fifty Shades'
Naturally, Hunnam, 37, explained things "didn't turn out well" the first time he went to Sin City. "I'd known the girl for three weeks and we'd fallen madly in love — it was the first time I'd ever been in love," he said.
The couple met during an audition for "Dawson's Creek." When it came time for him to go back home to England, they wanted to ensure they would stay together and decided eloping was the best remedy.
"We came to Vegas because, in our 18-year-old minds, we thought, 'What if we never see each other again? Let's get married and then we'll have to see each other again even if it's just to get divorced,'" the actor remembered. "So we came to Vegas, but I couldn't even get a drink so I didn't think we'd actually be able to get married. And then at 2 o'clock in the morning we got married."
But the marriage wasn't all bad. "I got the cats at the end of it, so that was good. There was a small victory," he joked.
Though it was his only marriage, Hunnam was been with girlfriend, 33-year-old jewelry designer Morgana McNelis, for 12 years. "This is a girl I love very much and have spent the last 11 years of my life with and hope to spend the next 60 years," the star wrote in an email last year, according to E! Online. "She has been my loyal and supportive partner long before I had any success or money."
The couple was spotted shopping together Sunday in West Hollywood, Just Jared reported Monday.
Follow me on Twitter @mariamzzarella
© Copyright IBTimes 2023. All rights reserved.