Charlie Puth Says He Has 'A Girl In My Life' After AMA Performance; Is It Meghan Trainor?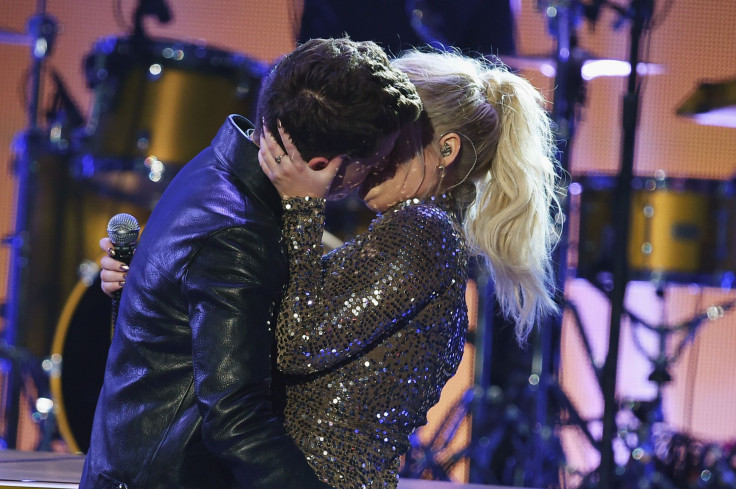 Singer Charlie Puth is adamant he and Meghan Trainor are just friends after their onstage make-out session at the 2015 American Music Awards (AMAs) event Sunday. The "Marvin Gaye" singer revealed he has a woman in his life, but it's not Trainor, despite what people may think.
In an interview with USA Today, Puth said he and Trainor were able to laugh about the moment, even after their kiss went viral online. He also doesn't want people to read too much into the moment that happened during their performance of his song "Marvin Gaye."
"I have a girl kind of in my life right now that I'm not making too public and I don't want people to get the wrong idea. But without Meghan's initial push, I wouldn't really be anywhere," Puth dished. "Meghan really helped me by being featured on my first record ["Marvin Gaye"]."
Following their performance Sunday night, Puth and Trainor both took to social media in attempts to squash the rumors about them dating before they started. Trainor posted a photograph of the kiss on Instagram, saying, "All about dat a-- grab doe @charlieputh proud of you Charlie #imsingle." And Puth posted a tweet, also saying they were "just friends."
The 23-year-old singer told Us Weekly he couldn't believe how big the reaction has been to the kiss. He said he's been getting followed everywhere since it happened, which Puth said was Trainor's idea.
"That was all planned," he told Us Weekly. "When I wrote 'Marvin Gaye,' the original intention was to make a record that people could just dance to and fall in love to or have sex to immediately upon hearing it."
Watch the duo's AMAs performance and make-out session below:
"Marvin Gaye" will be on Puth's debut album, "Nine Track Mind," which will be released Jan. 29, 2016.
© Copyright IBTimes 2023. All rights reserved.