Charlie Sheen Quits Twitter, Wants To Be Steven Tyler's Replacement On 'American Idol'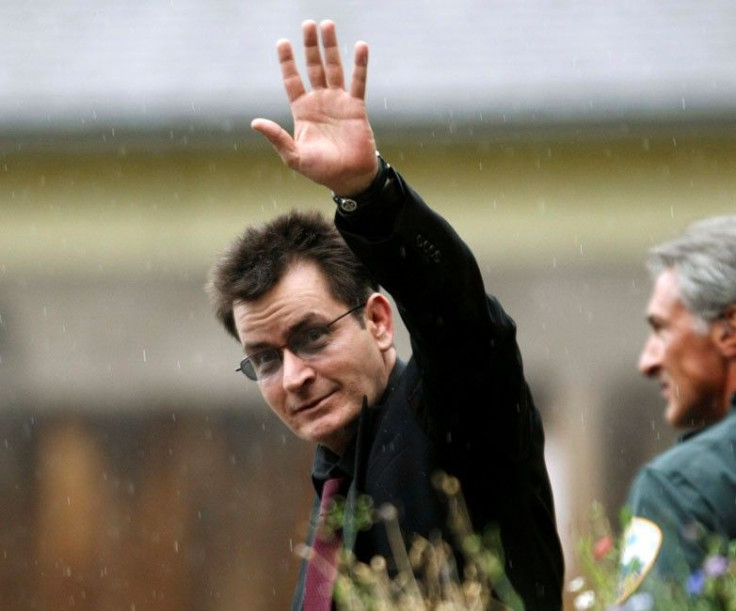 If you follow Charlie Sheen on Twitter, it might be time to start looking for another wacko to follow. Sheen announced he'll no longer participate in the social-networking site under the handle @charliesheen. As you can see by clicking here, the page that once was visited by 8 million followers is no longer in service.
Sheen's last tweet read: reach for the stars everyone. dogspeed cadre. c out.
Sheen signed up for Twitter in March of last year after he was fired from the CBS show Two and a Half Men for acting basically like a lunatic. His first tweet was a picture of the celebrity with his then-goddess, porn star Bree Olsen, according to TMZ. Each of them held a bottle of chocolate milk, a seemingly random decision that was only a preview of things that would come over the next 16 months.
Sheen attracted more than 1 million followers in 24 hours, and that led to Winning! becoming one of the most commonly used words in social networking in the months that followed. Sources said the actor feels like he's not getting anything out of the social network, according to the Winnipeg Free Press.
Now, Sheen stars in his own FX show, Anger Management, in which he plays Charlie Goodson, a therapist who specializes in anger-management practices that many other psychologists probably wouldn't recommend.
The 46-year-old Sheen is set to appear on WWE's Raw as the wrestling company's celebrity social-media ambassador on what will be the 1,000th episode of the program on Monday, the Free Press reported.
Sheen has also inserted himself into the conversation as one of the next American Idol judges in the hope of replacing either Steven Tyler or Jennifer Lopez, but only if the executives at FX allow it. That's a far cry from last year, when he called Two and a Half Men executive producer Chuck Lorre a fool.
If the numbers move the needle AND 'Idol' matches 20 per cent of my weekly salary for Autism Speaks, JDRF, and the Boys and Girls Club ... then the hell with it. As we say, pour the smoke, Sheen said about the possibility of appearing on American Idol.
© Copyright IBTimes 2023. All rights reserved.