'Chasing Waterfalls' Hallmark Movie Premiere: Trailer, Synopsis, Cast
Hallmark Channel's "Spring Fling" programming event has officially begun with the premiere of their newest film, "Chasing Waterfalls," starring Cindy Busby and Christopher Russell.
The film is a strong start to the programming event, because Hallmark fans will be able to enjoy seeing the two leads working in their third official project together, after they previously both starred in the 2016 film "A Puppy for Christmas," as well as Hallmark's 2020 film "Love in the Forecast." Of course, both have also become Hallmark staples as well.
Busby has previously starred in both "Unleashing Mr. Darcy" and "Marrying Mr. Darcy," as well as "Royal Hearts," "Romance in the Air" and "Follow Me to Daisy Hills" on Hallmark Channel, as well as "A Godwink Christmas: Meant For Love" on Hallmark Movies and Mysteries in recent years. Russell, meanwhile, has also starred in "Wedding Bells," "A Dream of Christmas," "Love Unleashed," "All Summer Long," "The Mistletoe Secret" and "Nature of Love" on Hallmark Channel, as well as "Newlywed and Dead" on Hallmark Movies and Mysteries.
So what can fans expect as they see Russell and Busby reunite on screen? According to a synopsis, as one person chases their big break for their career, the other could hold the key—to not only the very thing that will help—but their heart.
"Aspiring photographer Amy Atwater (Busby) gets the break of her career when high profile magazine Explorer Worldwide puts her on an assignment to shoot one of North America's most fabled waterfalls—if she can prove it really exists, that is," the synopsis reads. "As Amy spends her days hiking to remote areas to photograph the spectacular waterfalls, she is surprised to finds herself falling for her rugged guide, Mark North (Russell), and bonding with his young daughter, Kyra (Cassidy Nugent)."
However, while Mark seems to be helping her, he is also hiding a major secret that could change everything—and when Amy learns the truth, she will be forced to question everything they've shared.
"Their blossoming romance is threatened when Amy's work brings her close to revealing one of the area's, and Mark's, most treasured secrets."
"Chasing Waterfalls" premieres Saturday, March 20 at 9 p.m. EDT on Hallmark Channel.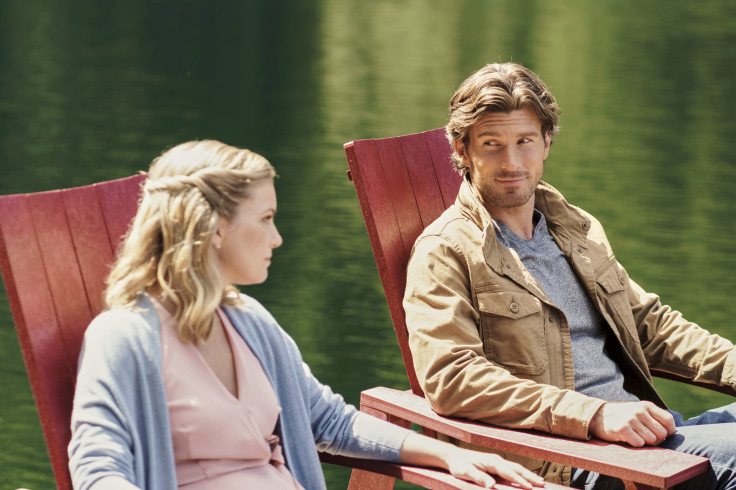 © Copyright IBTimes 2023. All rights reserved.