Cheap Flights To France: Air France To Delay Transavia Expansion Amid Strike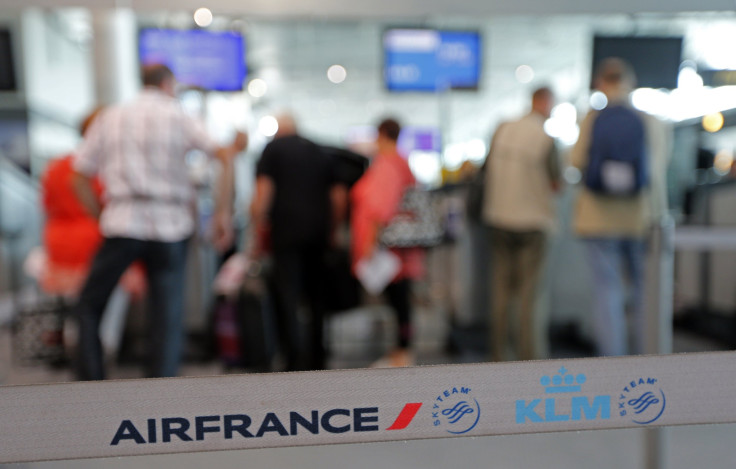 Finding cheap flights to France could get a lot harder over the next few months. Air France officials said Monday they would hold off on plans to expand its budget brand Transavia amid an expansive labor dispute that has seen 60 percent of its pilots go on strike. The deadlock represents Air France's most disruptive strike in nearly two decades, according to Bloomberg.
The proposed expansion of Transavia would have added flights outside France and the Netherlands. Those plans will now be delayed until at least the end of the year amid union negotiations, Air France-KLM Group CEO Alexandre de Juniac said in a statement. Europe's No. 2 traditional carrier by revenue has seen a daily operating loss of as much as 20 million euros ($25.7 million) since union leaders voted Saturday to extend the strike through this week.
Air France was expected to operate only 41 percent of its flights Monday. France's Transport Minister Alain Vidalies said the "fate of the company" was at stake. "The low-cost [sector] is not a choice, it's an obligatory move, that's reality. I think pilots are fully aware of this," he said.
Union leaders want the company to give pilots at Transavia Europe the same working conditions and benefits as pilots at Air France. They have called on the French government to help broker a deal to end the strike.
"Talks have reached a complete impasse," the union said in a statement. "Management is playing for time, waiting for the movement to weaken."
French lawmakers have urged both sides to reach an agreement.
"Service must resume now," Jean-Marie Le Guen, minister in charge of relations with parliament, said ahead of the latest round of union talks scheduled for Monday. "Very quickly, the management must make a certain number of clarifications on their proposals."
© Copyright IBTimes 2023. All rights reserved.