The Cheapest And Easiest Way To Install Windows 10 On Your Mac Computer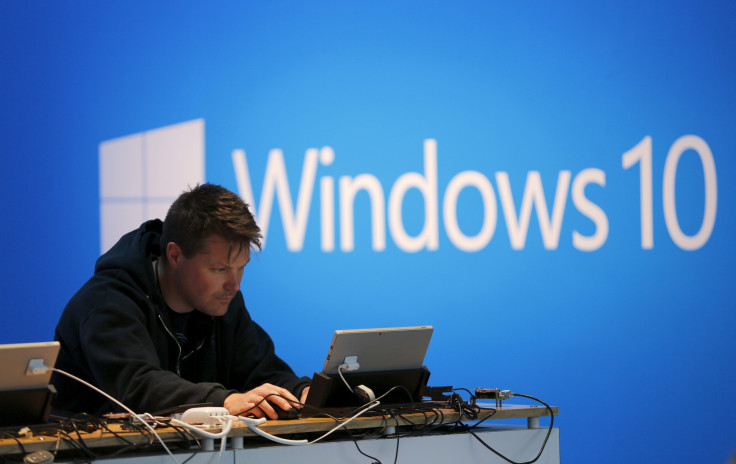 If you thought Microsoft's new operating system, Windows 10, was just for Windows devices, you're wrong. There are many ways for those using other operating systems, like Linux, but especially Mac OS X, to test out the new software before it officially launches.
Windows 10 will be available this summer, possibly in July, but the Windows 10 preview is already there for fans who want to experiment. After Windows 8 failed to capture users' love, Microsoft has not only overhauled its new OS, it has also reintroduced some old familiar features. Windows 10 is expected to have a more traditional desktop interface and start menu, and will include Microsoft's security-focused Windows Edge browser.
There are many ways to install Windows onto a Mac computer, which natively runs OS X. Users can install Windows through a program called Parallels, but the software sells for $80 and it's $50 to upgrade to the latest version. Users can also use Boot Camp, but like Parallels, the software installs Windows as a completely alternative operating system, which users can boot into instead of OS X. An easier (and cheaper) way to install Windows on your Mac computer is by using VirtualBox, which opens Windows like an application while OS X runs in the background.
Installing VirtualBox isn't even that difficult. Check out detailed instructions below and image instructions at iPhone Hacks.
Users should keep in mind that a Mac computer running VirtualBox will likely run more slowly than usual. Unlike using Boot Camp or Parallels to create a dual-boot system, VirtualBox runs OS X and Windows at the same time. If users want to run Windows on their Mac computer in full capacity, using Boot Camp or Parallels would be a better option than VirtualBox.
Users should also keep in mind that the Windows 10 software currently available is a preview. To continue using Windows 10 once it's officially released, they will have to download the official software, which likely will have to be purchased.
Deleting Windows 10 from your Mac computer is also very simple. All users need to do is delete VirtualBox, as they would any Mac software (send the file from applications to trash and clear the trash). This action will delete all of the Windows 10 files as well as VirtualBox.
Now, let's install Windows 10 on your Mac computer.
Step 1. Download VirtualBox. Be sure to select the option "OS X hosts."
Step 2. Download the Windows 10 Preview ISO file. Be sure to review the system requirements so you know how compatible your computer is with Windows.
To run Windows 10, a computer must have at least a 1 gigahertz processor, 1 gigabyte of 32-bit RAM or 2 gigabytes of 64-bit RAM, 16 gigabytes of internal storage and a Microsoft DirectX 9 graphics card. A Mac computer will obviously not be running a Microsoft graphics card; but Windows has greater backward compatibility than Apple's own OS X, so most Macs should be fine as long as they meet the other requirements.
Once the Windows 10 ISO file is downloaded, users should put it in a place where it is easy to find. A safe bet is on your desktop.
Step 3. Open VirtualBox and select "New." Then create a name if the new operating system and select "Continue."
Step 4. You will then be asked to select a Hard Drive file type. This can be left as the default option (VirtualBox Disk Image). More savvy users can select the file type with which they are more familiar. Then, users should select "Dynamically allocated" and then "Continue."
Step 5. This is where users will actually configure their Windows 10 operating system. Select "Create a virtual hard drive now" and then "Create."
Step 6. This will take you to the Oracle WM VirtualBox Manager. Select "Start."
Step 7. On this page, select the Windows ISO file you downloaded and then select "Start."
Step 8. You will be prompted to select a language. Wait a few moments if it doesn't start right away. Do so and select "Next." Your Windows 10 software will begin to install. The installation process will take some time to complete.
Step 9. Once the installation is finished, you will have access to Windows 10 on your Mac computer. Congratulations!
© Copyright IBTimes 2023. All rights reserved.