Chelsea - Manchester City: Prediction, Preview And News For Sunday's Match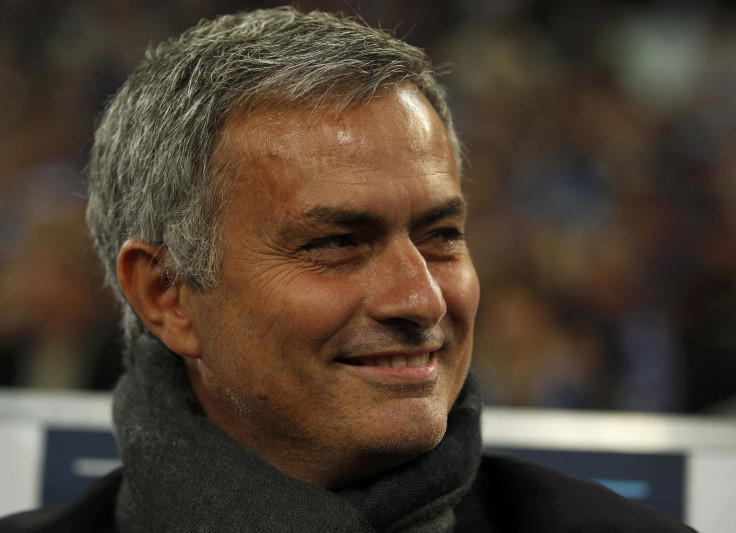 Two sides picked by many to be dueling for the Premier League title this season, but still yet to fire on all cylinders, will meet in a heavyweight clash on Sunday when Chelsea host Manchester City at Stamford Bridge. Both outfits have had difficulties in this most unpredictable start to the season, but, lying just a point apart in second and fourth, respectively, will be eager to seize the opportunity to lay down a marker in their quest to return to the summit of the English game.
Some early teething problems were understandable, given the arrival of two new coaches and two men with something of a history in Jose Mourinho and Manuel Pellegrini. It was, of course, Pellegrini who was unceremoniously and unsavorily pushed aside in 2010 to allow Mourinho to take up the reins at Real Madrid. There, Mourinho suffered the first disappointment of his managerial career before returning somewhat with his tail between his legs to his former love this summer.
What he found, though, was a side that, despite some of its key parts still being in place, was radically transformed from the one he led to back-to-back titles in the middle of the last decade. It is that issue with which Mourinho is still battling.
The Portuguese has succeeded in the past with sides based around strength and speed; attributes that allow his teams to withstand pressure before striking quickly on the break. However, with a squad that appears to have been largely constructed in the hope of tempting Pep Guardiola to the club, he instead has a host of players more delicate of movement and of touch.
Mourinho has been quite open about this, admitting that he needs to adapt his philosophy and that he is happy to do so. The proof, as always, will be on the field. Thus far, the conflict has played out as one might have expected, with Chelsea lacking a clear identity. Despite being just two points off the league summit, Chelsea have yet to put in a complete performance this season. As much as that might be a worry for those at Stamford Bridge, it should also be a concern for the rest of the league.
There is a sense, though, that the team is starting to find its feet. There were signs of a trademark Mourinho performance in the Champions League on Tuesday. Schalke kept better possession and had more efforts on goal, but Chelsea were ruthless in scoring first from a set piece and then on two devastating breakaways. Also of encouragement were two goals from Fernando Torres that, with Samuel Eto'o scoring his first goal for the club at the weekend, provides more encouragement about the club's striking options.
Pellegrini has also had his issues early on. With the arrivals of Alvaro Negredo and Stevan Jovetic in the summer, the former Malaga boss has switched between different combinations. For the time being, he has found some consistency with what appears his best duo, Negredo and Sergio Aguero. The pair have started the last three games, with Aguero netting five times and Negredo once.
What remains to be seen is whether Pellegrini can fit them both into a team that, against better opposition, won't be left short in midfield. Neither Yaya Toure nor Fernandinho are natural holding players, while Jesus Navas stays wide on the right, which, unless Aguero drops deep can cause them to be overrun as they were so crudely against Bayern Munich. Given the poor state of their defense, City cannot afford to invite pressure.
There is good news on that front approaching the trip to London, however, with influential captain and center-back Vincent Kompany set to return. On the evidence of their win over CSKA Moscow on Wednesday, it comes not a moment too soon.
City have had the better of Chelsea in recent times, claiming three wins and a draw form their last four meetings. Key to that, as he will be on Sunday, was the presence of City's other stalwart, Toure. Chelsea's midfield lacks a presence who can match the Ivorian at his bustling, rampant best and if Toure is in that mood at Stamford Bridge, as he tends to be on the big occasion, City's fine record could continue.
Yet, despite being at home, Chelsea are unlikely to be overly adventurous under Mourinho's guidance. He may well ultimately be happy to take a share of the spoils and remain ahead of a City side that could yet challenge them to the wire for the title.
Prediction: Chelsea 1-1 Manchester City
© Copyright IBTimes 2023. All rights reserved.