Chelsea vs. Manchester United: Where to Watch Online Stream; Preview and Team News for Top of the Table Clash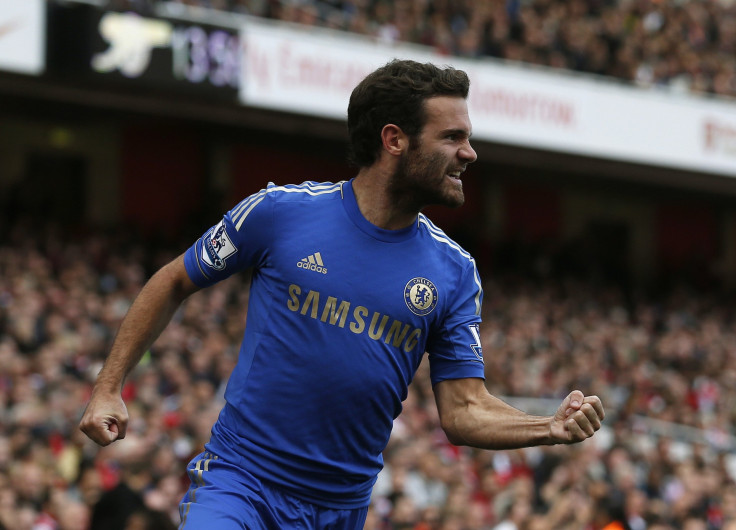 Chelsea and Manchester United meet at Stamford Bridge on Sunday in what is not only an intriguing clash between two firm contenders for the Premier League title, but a contest that also promises to have two sides committed to an attractive, attacking game plan.
So often matches between England's top sides fail to match the hype as the focus become more on containment than a strategy to outplay the opposition. This approach has been particularly prevalent in matches between Chelsea and Manchester United in recent years as both teams have slugged it out, in usually pivotal games, with an emphasis on physicality.
Things promise to be very different this time around. Chelsea have undergone an overhaul during the summer, epitomized by the signings of Eden Hazard and Oscar that gives the Blues a trio of attacking midfielders, along with the in-form Juan Mata, that now means their style is characterized by attacking flair and intricate through balls.
The move has reaped immediate benefits as the Blues have stormed to the top of the Premier League with seven wins and a draw form their opening eight matches. Chelsea were particularly impressive at Tottenham last week as, after falling behind 2-1 early in the second half, Mata inspired a superb 4-2 victory. Despite the setback of a 2-1 Champions League defeat at Shakhtar Donetsk in midweek, confidence should be high at Stamford Bridge.
Manchester United have been another of the Premier League's entertainers this season as the squad's wealth of attacking talent has been hard for any of their opponents to contain. With Robin van Persie linking up well with Wayne Rooney and the likes of Javier Hernandez, Danny Welbeck, Shinji Kaagwa and Antonio Valencia also potent options, United have an attack that would doubtless strike fear across Europe.
However, the excitement in the attacking third has been matched at the other end of the pitch as United have looked anything but solid in defense and, indeed, midfield.
While injuries explain part of the problems at the back, Sir Alex Ferguson must surely still be disappointed at the ease at which many of their opponents have steamrolled through their defense, often leaving United with mountains to climb before they've even got going.
While, so far, United's scintillating attack has been able to dig the team out of trouble more often than not, that is unlikely to happen as the quality of the opposition improves. Ferguson will not want that theory tested at Stamford Bridge.
United will be missing one of their offensive options on Sunday, with the news that Shinji Kagawa is ruled out for up to a month with a knee injury.
Chelsea have also suffered an injury blow with Frank Lampard out for at least two weeks with a calf injury suffered in Ukraine. John Terry will again be missing through suspension.
Chelsea (probable)
G: Cech
D: Ivanovic, Luiz, Cahill, Cole
M: Ramires, Mikel
Mata, Oscar, Mata
F: Torres
Manchester United (probable)
G: De Gea
D: Rafael, Ferdinand, Evans, Evra
M: Scholes, Carrick
Valencia, Rooney, Welbeck
F: Van Persie
Prediction: It is hard not to see this match containing goals at both ends given the attacking talent on show. While Chelsea's defense has not always looked rock solid, it has certainly being more resolute than United's porous back line. It is that factor that may well prove the difference between the sides. United's record has been poor at Stamford Bridge in recent times and that could well continue on Sunday, though not without plenty of entertainment along the way.
Chelsea 3-2 Manchester United
Where to watch: The Premier League match kicks-off from Stamford Bridge at noon ET. Coverage will be provided by the Fox Soccer Channel, with a delayed online stream available later in the day via FoxSoccer2Go.
© Copyright IBTimes 2023. All rights reserved.