Chelsea Vs. Paris Saint-Germain: Prediction And Tactical Analysis For Champions League First Leg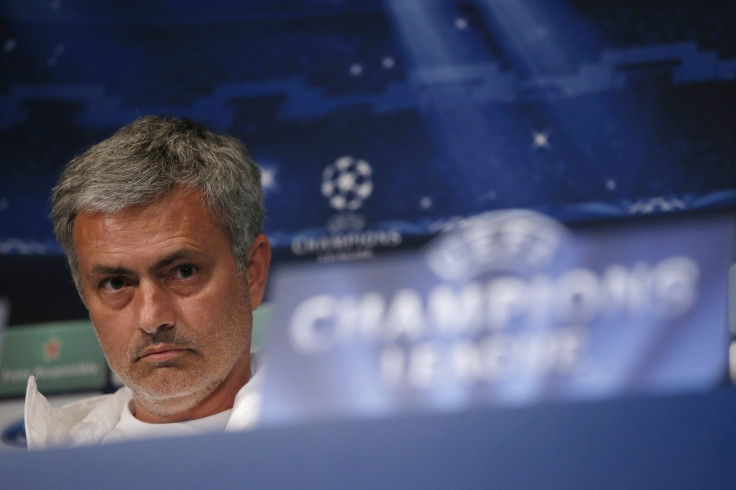 Emerging force Paris Saint-Germain aim to break into Europe's elite final four for the first time in 19 years, but standing in their way is a manager who has made reaching the Champions League semifinals something of a formality in the past decade.
The Qatari Investment Authority's takeover of PSG in 2011 instantly turned the club into one of the richest in the world and with the ambition to match. Sitting 13 points clear in their quest to retain the Ligue 1 title for the first time in their history, sights are now firmly set on making the next step on the European stage. A quarterfinal appearance and only a defeat on away goals to Barcelona last season was certainly credible, but the same fate this season will surely be seen as a disappointment.
When they take on Chelsea in the first leg of their Champions League quarterfinal at the Parc des Princes on Wednesday, their likely starting lineup will have cost close to £180 million. In addition, more than £150 million of talent could well be on the bench. Last summer, Edinson Cavani was added to the squad a the cost of £57 million to form an unlikely but so far devastating front line alongside Zlatan Ibrahimovic.
After a fine first season in Paris, there was plenty of conjecture as to whether the much-traveled Swedish superstar would have either his ego or his ability compromised by Cavani's arrival. Instead Ibrahimovic is enjoying arguably the finest season of his career, blasting an incredible 40 goals, with 10 of them coming in the Champions League.
Cavani's admirable unselfishness has been a big factor, but much credit, too, must go to Laurent Blanc for balancing the differing personalities and abilities. Expectations were low after PSG seemingly went through every coach with a half-decent reputation across Europe in their search of a replacement for Carlo Ancelotti. It's fair to say that Blanc was not the club's first choice. Yet, the former World Cup winner has rebuilt his reputation following an ill-fated spell in charge of the France national team and has produced a side that is arguably more coherent than that produced by his predecessor.
But standing in his way of taking this version of Paris Saint-Germain, as well as himself, into unchartered continental territory is one of Europe's most astute coaches. In the past decade, Jose Mourinho has reached the last four of the Champions League in seven of the nine seasons in which he has had the opportunity.
Now back in his second spell with Chelsea, the Portuguese coach, who won the competition with Porto and Internazionale, is looking to lift the European Cup for the first time with the club which he claims is closest to his heart. Mourinho's quest to bring the trophy to Stamford Bridge began nine-and-a-half- years ago at the Parc des Princes with a 3-0 victory in the group stage. He will return there on Wednesday night expecting a much more difficult task and also on the back of weekend to forget.
A shock 1-0 defeat at Crystal Palace saw Chelsea usurped by Liverpool at the top of the Premier League table and also lose further ground to Manchester City, who still have two games in hand. Afterward, Mourinho publicly ruled his team out of the title race. No one took him seriously. Likewise, few have read too much into his repeated playing down of his team's chances throughout the season.
Yet, while there are obvious mind games being played, it is also true that Mourinho certainly doesn't have the squad that he'd like. Having rarely criticized his players in the past, Mourinho has made no secret of his discontent with the forward options at his disposal. Those options will be further diminished in Paris with Samuel Eto'o ruled out through injury. His midfield will also won't be up to the standard expected for a side aiming to reach the Champions League last four, given that Nemanja Matic, who has made such a massive impact since his January arrival, is ineligible.
There can be little doubt that in terms of pure talent, Paris Saint-Germain have a clear edge in the tie. Mourinho would love to have Ibrahimovic or Cavani at his disposal. He would also surely relish being able to call upon the controlling midfield quality of Blaise Matuidi or Thiago Motta. The passing ability of a Marco Verratti wouldn't go amiss in a Chelsea side that badly lacks creativity in the center of the pitch.
Yet, in the coaching stakes there can be no contest. Mourinho is a master at exposing other team's weaknesses. Over two legs that could be decisive. It is no coincidence that Chelsea have stumbled when going up against lesser sides this season but have gotten every result they set out for against the best teams.
Not only does the better and thus bolder opposition suit Mourinho's desire to play on the break, but playing that way masks his side's weaknesses. They may struggle to break teams down, but if space is afforded to the likes of Eden Hazard, Oscar, Andre Schurrle and Willian then that becomes far less of an issue. Their lack of a striker capable of conjuring up a goal out of little is also rendered less costly. Hazard, Chelsea's top scorer, has become far more consistent this season and could get plenty of joy going up against what may be PSG's weak point at right-back.
While always in a sense reactive, Mourinho can certainly take a bolder approach when the opportunity presents itself or the needs require it. And he will be fully aware of the benefit of finding the net in Paris. Mourinho's last 10 Champions League knockout ties have featured an away goal from his side and Chelsea could well continue that record in the French capital to give the London side a slight edge heading back to Stamford Bridge.
Prediction: Paris Saint-Germain 1-1 Chelsea
© Copyright IBTimes 2023. All rights reserved.