Cheryl Burke Says This Reality Show Made Her Mental Health Condition Worse
Cheryl Burke has opened up about her struggles with body dysmorphia and is blaming "Dancing with the Stars" (DWTS) for making her mental health condition worse. The 38-year-old dancer has been a regular on the reality show since 2006.
"I have body dysmorphia because I'm a dancer," Burke said about her body image struggles on the "HypochondriActor" podcast, ETCanada reported. "I mean, tell me one dancer that doesn't."
Burke explained how she looks at herself in the mirror and thinks that she is overweight.
"When I look at myself in the mirror and someone says, 'Oh, you look amazing' I see someone who is overweight and in my eyes and in my way of judging myself, not amazing," she explained. "So it's like no matter what I look like."
The professional dancer recalled she was very critical of her own appearance during the old seasons of "Dancing with the Stars." She further explained how the show made her disorder worse.
"I was pretty skinny and yet I was still giving wardrobe hassle in our fittings," she said. "Like meaning not hassling them, more like, 'Ugh I feel like sh-t' or 'Oh my god look at my fat roll.' It's so ridiculous."
She shared that some viewers called her "fat."
"Normally people lose weight when they get off birth control," she continued. "So I decided to get off of it right at the beginning of the season and I gained weight like in less than a week, literally 15 pounds of water weight."
Even some of Burke's co-workers had also called her "too fat for television."
"And then it was like a big deal, like 'Cheryl's too fat for TV' and then I had a couple of my coworkers blasting my ass too and then I would wake up to like KTLA [news channel] 'Cheryl's too fat.' I was like, this is crazy."
This is not the first time the dancer has discussed her body image problems. Previously, she shared a video on YouTube and explained how viewers body-shamed her during seven and eight seasons of the dancing reality show.
"Dancing with the Stars" season 31 is slated to release this September.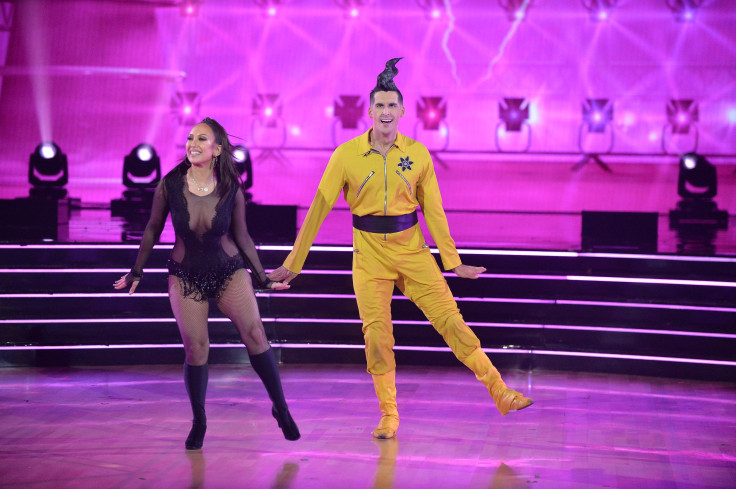 © Copyright IBTimes 2023. All rights reserved.