'Chicago Fire' Season 5 Spoilers: Casey And Dawson To Get Married? Not So Fast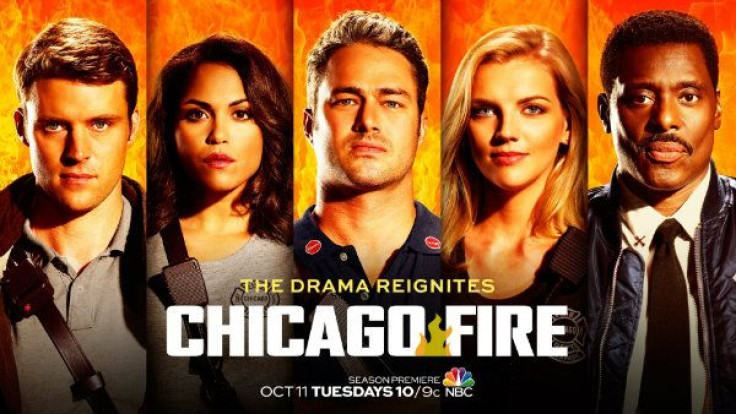 Fans of "Chicago Fire" characters Matthew Casey (Jesse Spencer) and Gabriela Dawson (Monica Raymund) are excited for the development in their relationship. Many are looking forward to see where the relationship is heading and are wondering whether there will be wedding bells ringing for the two.
Spencer hinted during an interview with The Hollywood Reporter that it is not far off the mark to expect that the two will eventually get married. He said that he knows the writers of the show have been toying with the idea and that "it's in the wings." He cannot vouch for when it would happen, but he did say that he imagines that if it does push through, it will not be a "white wedding."
Meanwhile, executive producer Derek Haas has confirmed that the wedding will definitely not happen this season.
Speaking to Entertainment Weekly, Haas said: "Casey made a very conscious decision at the end of last season to go back to Dawson and we want to explore the two of them as a couple. Not as a married couple necessarily, but as a couple with a child in their lives, and also explore the challenges of being on a fire truck together with a child at home."
Apart from Casey and Spencer's relationship, fans can also look forward to a romance between two Windy City organizations. A crossover romance between "Chicago Fire" and "Chicago P.D." has been slated again. Firefighter Sylvie Brett (Kara Killmer) and Detective Antonio Dawson (Jon Seda) will have a May-December type of love affair this season.
Teasing the match, executive producer Matt Olmstead said there will be a lot to play with in terms of the difference between the characters. He also said that it would be interesting for fans to see how a divorced man with kids will forge a relationship with a dynamic younger woman.
"Chicago Fire" Season 5 premieres Oct. 11, 9 p.m. on NBC.
​
© Copyright IBTimes 2023. All rights reserved.