Chicago Man Mutilates Father, Posts Selfies On Facebook After Murder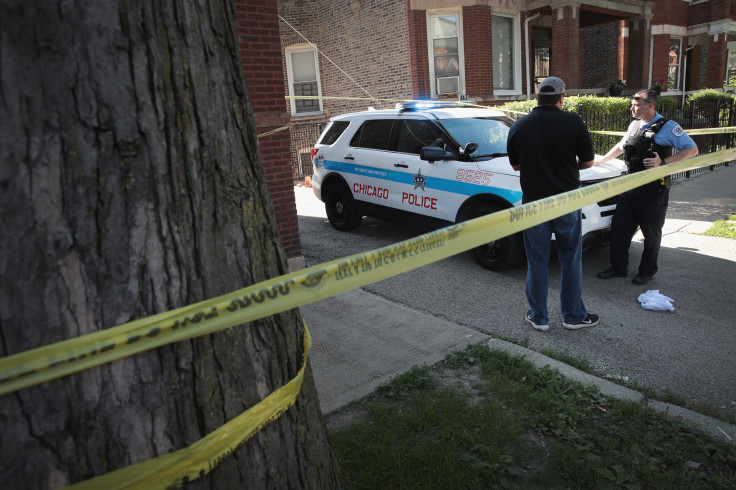 A 61-year-old Chicago man was murdered and mutilated by his son five days after he filed for an order of protection against him, Cook County prosecutors said Tuesday. The son also allegedly posted several selfies on Facebook after the brutal murder, reports said.
Police said they found Carl Edmondson's body at the bottom of the basement stairs of his South Bishop West Pullman home Saturday. His skull was crushed — with brain matter splattered on the floor and walls — and his penis cut off.
The victim's son Carlton Edmondson, 26, was charged with his murder. Carlton reportedly laughed, chuckled and shook his head when prosecutors recounted some of the gory details of the brutal murder during a bond hearing, according to the Chicago Sun Times. At the hearing, prosecutors said Carlton would face additional pending charges for violating the court order of protection taken out by his father in November, on top of first-degree murder. Hearing this, Carlton reportedly yelled, "The order of protection is gone, he is no longer living."
The Cook County medical examiner ruled the death a homicide, caused due to numerous injuries.
According to prosecutors, the deceased man sought an order of protection against his son twice this year — once in August and again in October. On Nov. 20, Carlton was provided with a court order barring him from coming near his father. He was also arrested the same day for allegedly throwing a brick through his father's window. He was then charged with criminal damage to property and released on bond later.
Police went to the house Saturday after Carlton's uncle reported that he noticed his nephew inside the house, the New York Post reported. Carlton answered the door and when asked about his father's whereabouts, he said the older man was "at the hospital," Assistant State's Attorney Julia Ramirez said during a bond hearing Tuesday.
Investigators discovered a black jacket on the body that seemed to be the one Carlton was wearing when he posted pictures to Facebook on Saturday. Carl's body was found beside a Bowie knife, a circular saw and a "concrete capstone," Carlton's uncle told the police.
In the photos, Carlton was seen holding a cigarette and looking at the camera, with what appeared like blood splattered against the white logo of his jacket, the Chicago Sun Times reported.
During Tuesday's bond hearing, Carlton appeared to mutter and rant throughout, which prompted Judge Stephanie Miller to order him out of the courtroom following which she ruled that he be held without bond. "Not guilty!" Carlton yelled. "It wasn't me. It wasn't his jacket."
Court records also indicated that Carlton had been arrested six times since September on a variety of misdemeanor charges, including one instance where he refused to give his name to police officers who saw him drinking on a street corner. Carlton was ordered to be held without bond Tuesday at Cook County Jail. His next court date was scheduled for Dec. 15, according to the sheriff's office.
© Copyright IBTimes 2023. All rights reserved.