Chicago Marathon Canceled Amid Growing Coronavirus Outbreaks In The US
As COVID-19 cases continue to surge in 40 states, the Bank of America Chicago Marathon has become the latest public event to be canceled. Organizers confirmed the news Monday, citing concern for the athletes, spectators, and staff that would have congregated for the marathon.
The event had originally been scheduled to take place on Oct. 11, but the outbreak remains to widespread for officials to feel safe letting it go forward. Chicago, the third most populous city in the U.S., has so far seen over 55,000 confirmed cases of coronavirus and nearly 2,700 deaths, according to the city's health department. The marathon usually draws around 45,000 participants and over a million spectators.
The cancellation of the Chicago event is just the latest major marathon to be called off in the U.S. Earlier in the year, Boston delayed its own famed marathon — originally scheduled to take place on April 20 — until September. This date was later canceled outright and replaced with a "virtual marathon," which allow participants who had been signed up for the Boston Marathon to run a continuous 26.2 miles anytime from Sept. 7-14. Doing so will allow them to receive the official recognition of having completed the iconic Boston event.
Originally set for November, the 50th annual New York City marathon has also been canceled. Registered participants have the option to either have their fee refunded or have their registration deferred to another year.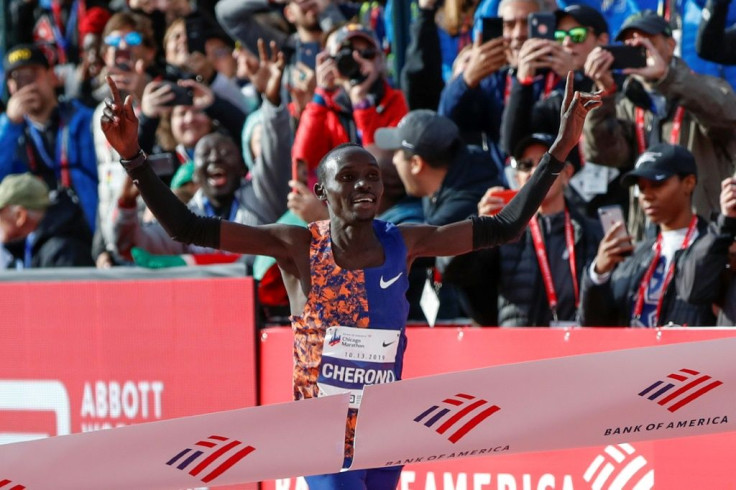 © Copyright IBTimes 2023. All rights reserved.