'Chicago Med' Renewed Or Canceled? New NBC Medical Drama Raises Concerns
NBC has yet to pick up "Chicago Med" for a fourth season, but it has already ordered a new medical drama, entitled "New Amsterdam." The move has raised questions about the Chicago series' fate after three seasons.
NBC announced last week that its first pilot-to-series order for the 2018-2019 TV lineup is a new medical show from its sister studio Universal TV. However, the fact the network picked up the new series, formerly named "Bellevue," though it hasn't given a verdict on its existing medical drama is causing "Chicago Med" fans to worry.
Television networks usually pick up new shows they are considering for the fall schedule, so "Chicago Med" might not have a slot if "New Amsterdam" launches in the fall. The existing show could become a midseason replacement if NBC were to keep it going.
Nevertheless, it's possible for NBC to air both shows in the same season. ABC has two medical shows at the moment: the long-running "Grey's Anatomy" and newcomer "The Good Doctor." Hence, NBC could also go in the same direction by having "Chicago Med" and "New Amsterdam" in its fall lineup, as pointed out by Deadline.
It wouldn't be the first time for NBC to have two medical shows on. Prior to its cancellation last year, "The Night Shift" was the other NBC medical drama that was gracing small screens alongside "Chicago Med." The two were never on the same schedule though because "The Night Shift" was part of the summer lineup.
Fans should also not worry about "Chicago Med's" fate because it is on par with other two "Chicago" shows as the network's strongest dramas behind "This Is Us." Besides, NBC has yet to officially renew any of its dramas for the next fall season, as per Popculture.tv.
Meanwhile, "New Amsterdam" is written by David Schulner and directed by Kate Dennis. It stars "The Blacklist" actor Ryan Eggold, Freema Agyeman, Janet Montgomery, Jocko Sims, Anupam Kher and Tyler Labine.
The new show is inspired by the oldest hospital in America, New York's Bellevue Hospital. It chronicles the work of Dr. Max Goodwin (Eggold) as the newest medical director of the institution who is eager to tear up the bureaucracy and provide the most exceptional care to patients, according to The Hollywood Reporter.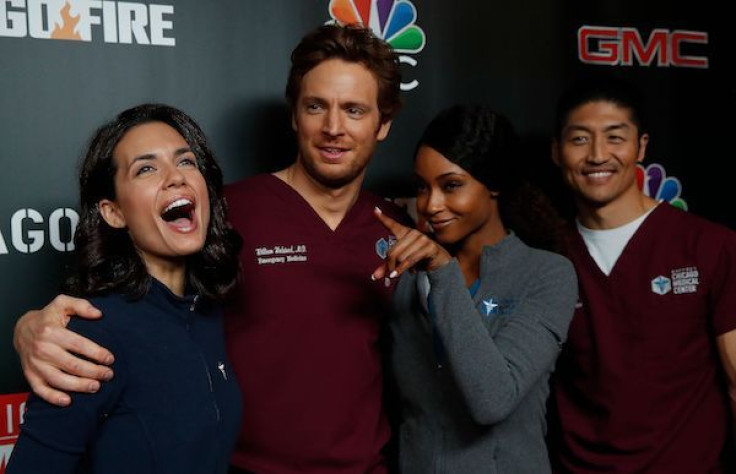 © Copyright IBTimes 2023. All rights reserved.