'Chicago Med' Season 2 Spoilers: 4 Things We Learned From Episode 9 Promo [VIDEO]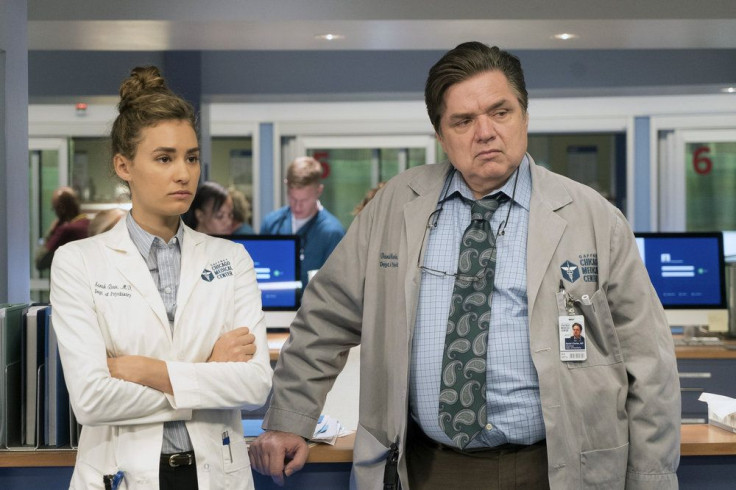 NBC series "Chicago Med" aired the Season 2 mid-season finale last week in which Dr. Natalie Manning and Dr. Will Halstead had to make a difficult decision: Let a kidney failure patient die or give him his brother's kidney and infect him with HIV. The hour also saw Nurse April being treated for tuberculosis. Unfortunately, the medication will harm her unborn child.
NBC released the promo of the upcoming "Chicago Med" episode in Season 2. Here are four things we learned from watching the video:
1. "Chicago Med" Season 2 Returns On Thursday, Jan. 5, 2017
Save the date, "Chicago Med" will be back in January with more dramatic cases that will test our favorite doctors.
2. Sharon Goodwin Asks The Doctors To Reevaluate A Potential Organ Recipient
The main case in Season 2, episode 9 involves a patient in dire need of an organ transplant. Unfortunately, certain complications arise that prompts Gaffney Chicago Medical Center's Chief of Services, Sharon Goodwin (S. Epatha Merkerson), to ask the doctors to reevaluate the patient.
3. It's Up To Dr. Daniel Charles To Decide If She Gets A Transplant
In the end, the decision to save her life lands solely in Dr. Charles' (Oliver Platt) hands. He will have to decide whether or not she qualifies for a heart transplant.
4. Dr. Connor Rhodes Clashes With Dr. Charles
Cardiothoracic surgeon Dr. Rhodes (Colin Donnell) pressurizes Charles to qualify her for a heart transplant. If she doesn't get a heart now, she dies.
Charles and Rhodes are already at odds because he likes his daughter Robyn (Mekia Cox). Things are certainly going to get worse between the two doctors.
"Chicago Med" Season 2 returns on Thursday, Jan. 5, 2017 at 9 p.m. EST on NBC.
© Copyright IBTimes 2023. All rights reserved.