'Chicago P.D.' Season 4 Spoilers: Fall Finale Synopsis Released Online; What Will Happen In Episodes 7 And 8? [VIDEO]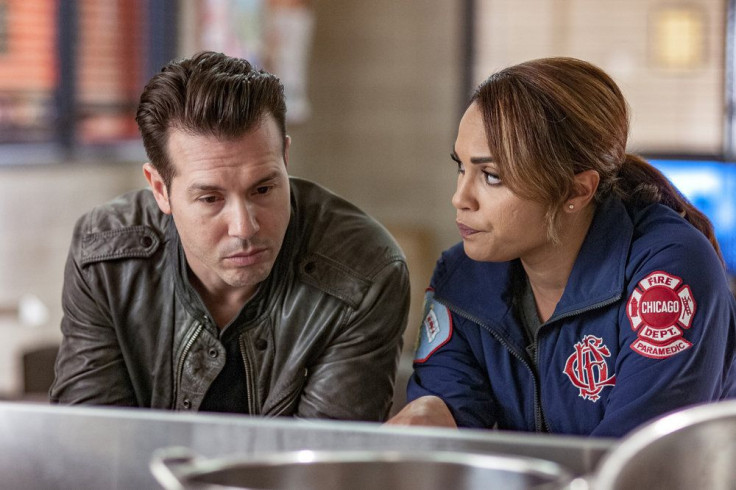 NBC series "Chicago P.D." will premiere a two-hour action-packed, highly dramatic fall/mid-season finale next week. After focusing on Detective Olinsky and his friend, who was accused of murder, last episode, the show's attention will now shift to the whole department.
The two-hour winter finale kicks off with Season 4, episode 7 in which Hank Voight (Jason Beghe) and his team investigate the murder of a sole eye witness in a case involving a serial rapist. According to the official synopsis of "300,000 Likes," when the eye witness is murdered, the Intelligence Unit looks into the rapist and his family's finances to see if someone ordered a hit on the eye witness.
Episode 7 will also show "Chicago Justice" character Stone (Philip Winchester) offer Detective Antonio Dawson (Jon Seda) a job as a lead investigator for the State Attorney's office. Antonio's sister and "Chicago Fire" character Gabriela Dawson (Monica Raymund) will drop by to see her brother in this episode. Needless to say the siblings will discuss his new job offer. Seda is going to leave "Chicago P.D." and move to the new spin-off "Chicago Justice" which is scheduled to premiere next year.
The first hour of the finale will also see patrol officers Kim Burgess (Marina Squerciati) and Sorensen's (guest star Kevin Kane) body cameras capture a bizarre exchange with a man that they pull over.
The second hour of the mid-season finale will center on a highly trained killer waging a war against the Chicago police department. A young officer will be found dead in the lobby of an apartment building. Then, a second officer will be found murdered. The officers in "Chicago P.D." Season 4 will soon realize that there is a skilled assassin targeting policemen and women in the city.
Lindsay (Sophia Bush) will confront Antonio about his new job with the State Attorney office. A few "Chicago Med" characters will drop by in "Chicago P.D." during the second half of the fall finale.
Watch the Season 4 fall finale of "Chicago P.D." on Wednesday, Nov. 16 at 9 p.m. EST on NBC.
© Copyright IBTimes 2023. All rights reserved.