Chicago Police Department Alleges Some Officers Faced 'Doxing' Attacks Amid George Floyd Protests
Some officers with the Chicago Police Department (CPD) are now fearful of their family's safety after they apparently became a target of "doxing" attacks, a trend in which personal information of an individual is shared on social media to publicly malign him.
"The Department was made aware of multiple incidents in which the personal information of multiple officers have been shared on social media in a malicious manner, a practice known as 'doxing," CPD told CBS 2. "As we are notified of these incidents happening, we immediately take the appropriate steps to have the content taken down for the safety of our officers and their families."
Police said the safety of their officers is their top priority and they are "actively taking steps to protect them while they protect this city."
The malicious practice started during the first wave of protests and multiple individuals exposed personal data of the cops, encouraging angry protesters to invade their houses and act out, per a report by Chicago City Wire.
The additional challenge comes when the city is in the midst of massive protests over the death of George Floyd-- looting is going on in full swing as police are grappling to tackle the criminals. WTTW News obtained a tape of a May 31 online conference between Mayor Lori Lightfoot and nearly 50 of Chicago's aldermen, in which one of them was heard weeping while others responded angrily, demanding to know what her strategy was to stop the violence that engulfed the city.
"My ward is a s— show," one alderman reportedly said. "They are shooting at the police."
On the same day alone, at least 699 arrests were made in the city in connection with looting. As many as 132 officers were injured in the mayhem which involved 48 shootings and 17 homicides, according to CBS Chicago.
In a text message from a police officer obtained by Chicago City Wire, the cop appeared to decry Lightfoot's handling of the riot situation, while tearing into her comment that deploying the national guard was "an aggressive stance on the situation."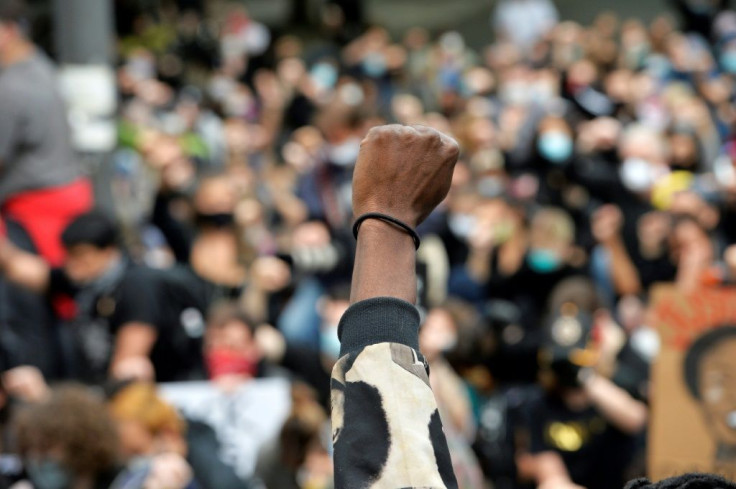 © Copyright IBTimes 2023. All rights reserved.