Chicago Winter Storm Warning: 8 Inches Of Snow Expected This Week, Schools Likely To Close
KEY POINTS
NWS predicts at least eight inches of snowfall in Chicago due to the current winter storm
It said this year's snowfall might exceed 10 inches
There will be rain, and not snow, in Boston, New York City, Philadelphia, and Washington, D.C.
Big Snow's coming back to Chicago and it's about as welcome now as it was when it first landed on January 17 as the first storm of this winter season.
The National Weather Service (NWS) said Chicago should expect anywhere from 8 to 12 inches of snow late Monday night. This winter storm will dump snow on portions of the Plains, Midwest and Northeast this week. Travel will be disrupted and school closings are likely.
For the 14 million people now under winter storm watches, this huge amount of predicted snowfall will be the heaviest from one winter storm since the monster that struck from Nov. 25 to 26, 2018. This Arctic blast dumped 8.4 inches at Chicago O'Hare International Airport on the 25th.
NWS forecasts this year's snowfall might exceed 10 inches, making this the heaviest for the Windy City since November 2015. Eight to 12 inches of snow is also forecast for some parts of northern Illinois and southern Wisconsin. Widespread snowfall of 4 inches is expected from Iowa to Michigan. On the other hand, the heaviest snow is expected Tuesday into Wednesday evening from Iowa and Missouri to Michigan.
"The storm system responsible for this event is rather complex, so confidence on where the heaviest snow will fall remains a bit uncertain," said the NWS office in Chicago in an advisory Monday morning.
Snowfall rates might top one inch per hour Tuesday into Wednesday. This presents dangers to motorists due to bad visibility and icy road conditions. Strong northerly winds with gusts of up to 40 mph ripping across Lake Michigan means lakeshore flooding is likely.
So far this winter, Chicago's biggest snowstorm was the 3.5 inches reported on Feb. 12-13. AccuWeather now warns at least 6 inches or more is possible in the city come Tuesday. On the other hand, there will be rain, and not snow, at the I-95 corridor in the Northeast.
"Areas where it (snowfall) is very unlikely," said AccuWeather meteorologist Bernie Rayno, "is where we've seen a snow drought all winter: Boston, New York City, Philadelphia, and Washington, D.C."
AccuWeather also said even after this winter storm is over, another wave of Arctic air will follow and generate lake-effect snow as it rushes across the Great Lakes.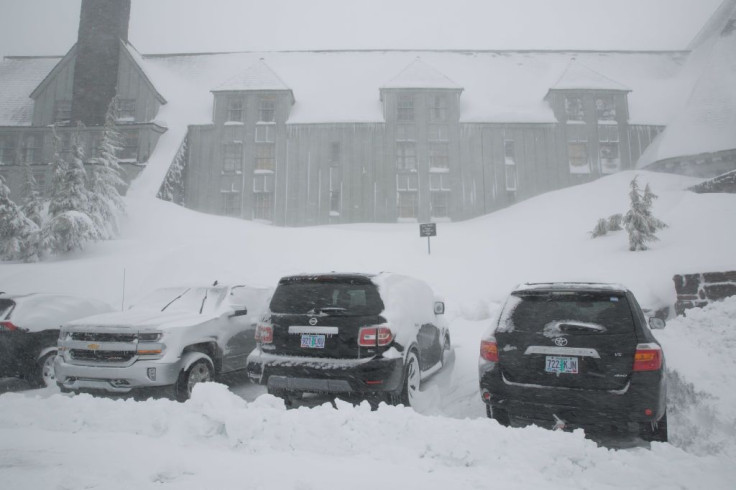 © Copyright IBTimes 2023. All rights reserved.