Child Addicts At Heart Of Indonesia Anti-Smoking Lawsuit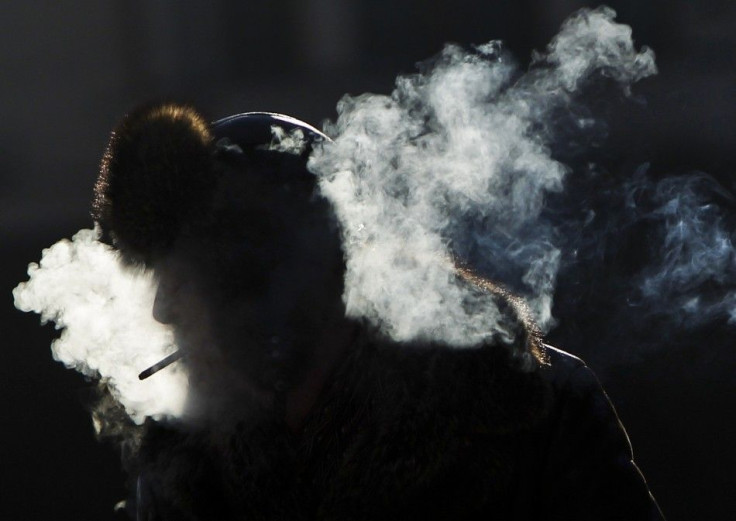 KARAWANG GIRANG, Indonesia (Reuters) - Anti-tobacco advocates in Indonesia plan to file a class action lawsuit this month using cases of child addicts in the hope of forcing tougher regulations on a society where one in three people smokes.
It is a rare attempt of its kind to constrain a tobacco industry which looks to the world's fourth most populous country and its growing appetite for cigarettes to replace dwindling sales elsewhere.
The suit against tobacco companies and the Indonesian government argues that feeble regulation has left children dangerously exposed to the risks of smoking.
There are ... kids who have fallen victim to the impact of cigarette companies and smoking. They are addicted. In the context of people's rights, the society has been disadvantaged by the tobacco industry, head of the National Commission for Child Protection, Arist Merdeka Sirait, said.
Indonesia is something of a paradise for both smokers and tobacco companies, with the world's fifth largest population of smokers. It is a widely tolerated habit and one which even in this relatively poor archipelago most can afford to feed.
And it is getting more popular as the economy grows. In 1995, one in four Indonesians smoked. Fifteen years later it had risen to one in three.
That in turn has tempted international tobacco firms to join the hugely profitable home-grown ones such as Gudang Garam, P T Djarum and Hanjaya Mandala Sampoerna, which is now part of Philip Morris International.
The government even gives tax incentives for the manufacture of hand-rolled cigarettes because it provides such a major source of employment in east Java where the local firms congregate.
Sampoerna said it had only seen reports of the planned lawsuit and could not comment. Other producers also had no immediate comment.
A spokesman for the Federation of Indonesian Cigarette Manufacturers said he had heard of the suit but declined comment because it was not aimed at the federation.
If a child is smoking is that the problem of the advertisement or the parents? spokesman Hasan Aoni said.
ADDICTION TRANCE
Ilham Hadi has become something of a poster child for the anti-smoking campaign.
He began smoking aged four when his mother Nenah said she gave him 3,000 rupiah ($0.32) to buy snacks at school. He bought a cigarette instead.
The addiction has since blackened his teeth, damaged his skin and, his friends say, made the now nine-year old a useless soccer player and slow, wheezy runner.
He sometimes bangs on the window at 4 a.m. in the morning to buy a cigarette, said Iin Indriyani, who runs a tiny store from the front room of her home around 100 yards (meters) up a winding path from the two-room house where Hadi's family lives.
Whenever he wants a cigarette he looks like he is in a trance, she told Reuters, saying that he sometimes hit her and her daughters to demand cigarettes.
Hadi smokes two packs a day, adding to the financial stress on his parents given that his father earns only $5-6 per day as a laborer and part-time motor bike taxi driver.
If there is no money left at home, nothing to sell anymore, he would go to the grocery shop, get money by helping park cars and come back home with cigarettes, sometimes a pack, sometimes two and expensive brands too, said his father Umar.
His habit has also brought the family unwanted celebrity as media crews troop to their house on a hillside beside a rice paddy in the village of Karawang Girang around 40 miles south of the capital.
The child protection commission paid for Hadi to be treated in March and he quit, but last week he ran away from home - not for the first time - in search of cigarettes and has not been seen since.
His case has triggered a debate among the village's 344 residents about smoking and an attempt by the head of the village to make Karawang Girang a smoke-free zone, said Husein, a local government health worker.
But the chances of it leading to a broad national conversation about the dangers of cigarettes, seen by many as a sign of sophistication, seem slim.
The vast majority of Indonesian smokers puff cigarettes laced with cloves, called kretek, a word based on the crackling sound made by the burning, heavily scented spice.
So pervasive is the habit that tobacco products are the number two item in household expenditure after rice, according to the statistics bureau.
Health worker Husein blames advertising. Billboards in the main street near the village feature cigarette advertisements and local entertainment events are often sponsored by tobacco firms.
It is a scene replicated across Indonesia's vast network of islands.
The annual cost of smoking-related diseases is estimated as high as 11 trillion rupiah, said analyst Abdillah Ahsan of the University of Indonesia's Demography Institute.
By contrast, cigarette firms are expected to produce 268.4 billion cigarettes in 2012 and contribute $8.45 billion in tax r e venue, according to the finance ministry.
It is enough to make national and regional authorities reluctant to tighten regulations and risk losing funds.
Every time you want to make a regulation, it is very difficult because on every level of the bureaucracy they have been bought by the cigarette industry, said Tutus Abaci, a member of Indonesia's National Commission on Tobacco Control.
($1 = 9242.0000 Indonesian rupiah)
FOR FREE to continue reading
✔️ Unlock the full content of International Business Times UK for free
offer available for a limited time only
✔️ Easily manage your Newsletters subscriptions and save your favourite articles
✔️ No payment method required
Already have an account?
Log in
© Copyright Thomson Reuters 2023. All rights reserved.