Child Beaten To Death As Part Of Ritual To Drive Away Evil Spirits; Mother And 'Exorcist' Arrested
A family tragically lost their 9-year-old girl after a self-proclaimed exorcist they had brougth in to ostensibly cast out a demon poured oil on her forehead and struck her repeatedly with a cane during the ritual.
Sri Lankan police told local media on Sunday that the victim had been taken by her parents to the woman, whose identity has not been revealed, to take part in a ritual that would drive out a demon that had possessed her.
The incident took place in Meegahawatte, a village near Colombo. Neighbors heard the victim's cries and rushed to the scene. They found the victim unconscious on the floor. They rushed her to a local hospital where she was pronounced dead.
"The child had collapsed after the severe beating she received. She was found dead on admission to hospital," police spokesman Ajith Rohana said as per New Straits Times.
The girl's body has been sent for an autopsy. Meanwhile, the girl's mother and the woman who performed the ritual were taken into custody on the same day and appeared in court on Monday. They were ordered to remain in custody until March 12, reported Channel News Asia.
It remains unclear if her father will also be arrested.
The woman who performed the ritual on the girl was known in the area for providing such services. The authorities are now trying to find out if anyone else has been abused in any of her rituals.
Police told local media that they have come across many such cases of exorcism in the area in the recent past. They also reminded the public to be careful as it was not the first time someone died in a ritual.
Exorcism rituals are not uncommon in Sri Lanka. Some rituals are long and elaborate and often involve performances by dancers dressed as demons. People present offerings to these demons and in exchange, they agree to leave the victim's body.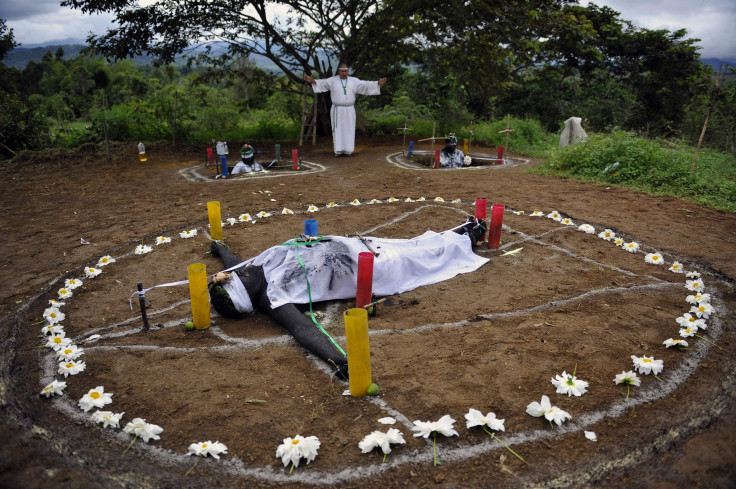 FOLLOW MORE IBT NEWS ON THE BELOW CHANNELS