Children's Treehouse Airbnb Listing Books For $600, Was 'Just A Laugh'
Unique Airbnb listings seem to be gaining in popularity around the world, with stays at the world's last Blockbuster store gaining attention—and now, a UK man who made a listing on as a joke for his kids' treehouse is now pleasantly surprised by the fact that his whim has now led to him making some money.
According to BBC News, the 8 ft. By 6 ft. Playhouse was built by Jason Kneen, a father-of-five from Ludgershall, Wiltshire, while in COVID-19 quarantine lockdown. He spent £3,500 ($4,58178 USD) to create the piece for his children—Leo, Poppy, Ixia, Rosie and Zebedee and made it a full-size recreation of the Lottie's Wooden Doll Treehouse, which happens to be a toy his children favor.
According to Yahoo News, he then went on to list the treehouse on Airbnb for fun, and didn't think there would be any interest after he charged £500/night ($654)--until a request came through for this weekend.
"It was just for fun—we listed it as a space for a laugh. We put the price on there and thought nobody would be interested," he said. "But, last weekend, we suddenly got an inquiry through. They're staying on Saturday. We're making pizza and sorting out breakfast at the moment! I think it's amazing and insane."
He also went on to say that the family who did rent it has expressed excitement, and now, since he had some unexpected success with listing it, he will continue to do so.
"We're going to keep listing it- if we get few of these it will have paid for itself."
As for what those who want to stay in the treehouse can expect, it sleeps 4, has a balcony, slide, ladder, trapdoor and wifi access, while a bathroom can be found in a neighboring Tardis replica ("Doctor Who's" time-traveling machine).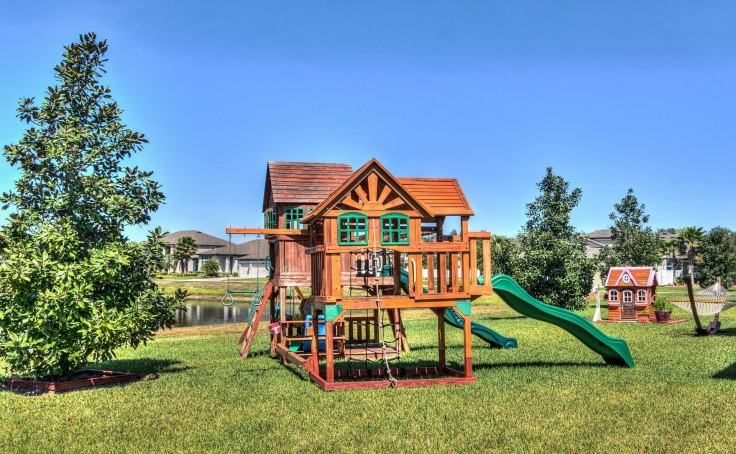 © Copyright IBTimes 2023. All rights reserved.