Chile Earthquake 2016: Tsunami Warnings On Christmas After 7.7 Magnitude Quake Hits Puerto Quellon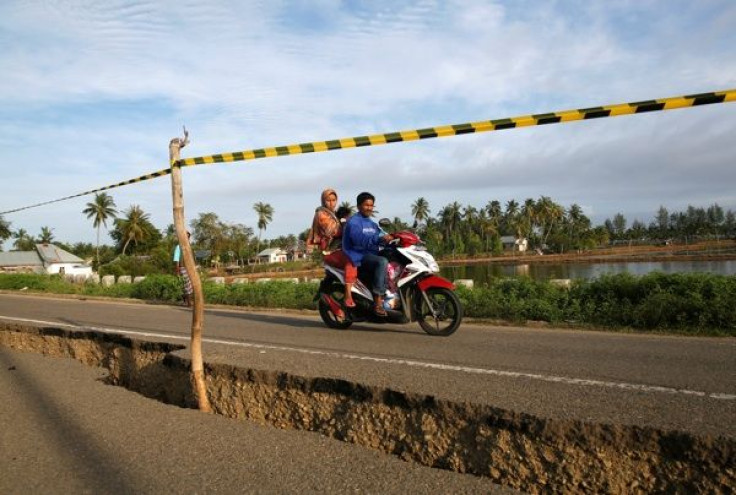 A 7.7-magnitude earthquake rocked Chile on Christmas Day, the U.S. Geological Survey reported. The earthquake's epicenter struck southwest of Puerto Monett, about 25 miles from Puerto Quellon Sunday morning, reaching about 20 miles in deep.
Although details of damage, injuries and deaths have yet to be reported, the Pacific Tsunami Warning Center issued an immediate tsunami alert for areas in the Pacific Ocean following the earthquake, prompting the country's national emergency office to issue an evacuation notice for regions near the quake zone including Aysen, Bio Bio, La Araucania and Los Rio, CNN reported. Areas of the Chilean coast could see tsunami waves reach 1-3 meters (9-10 feet) above tide level.
Los Lagos also reportedly received a tsunami alert following the earthquake issued by the Hydrographic and Oceanographic Service of the Chilean Navy.
Following the earthquake, Chilean President Michelle Bachelet said via Twitter emergency plans were underway shortly after the earthquake hit, which occurred at 11:22 a.m., local time.
"Much strength and encouragement to the compatriots affected by the tremor in Chile and other areas in the south. Emergency procedures are already in place," she said.
Chile, which sits along a string of volcanoes and fault lines that make up the deadly Ring of Fire, has a history of powerful earthquakes reaching 7-magnitude or higher since quake tracking in the country first started back in 1973.
The last deadly earthquake back in February 2010 reached an 8.8-magnitude, resulting in the deaths of more than 700 people and damages affecting more than 2 million more. Aftershocks left more than 1.5 million people in Santiago without power while Concepcion, Maule and Bio Bio regions were devastated with fallen buildings and destroyed roads.
© Copyright IBTimes 2023. All rights reserved.