Chile Volcano Eruption Update: Airborn Ash Prompts Flight Cancellations In Chile, Argentina, Uruguay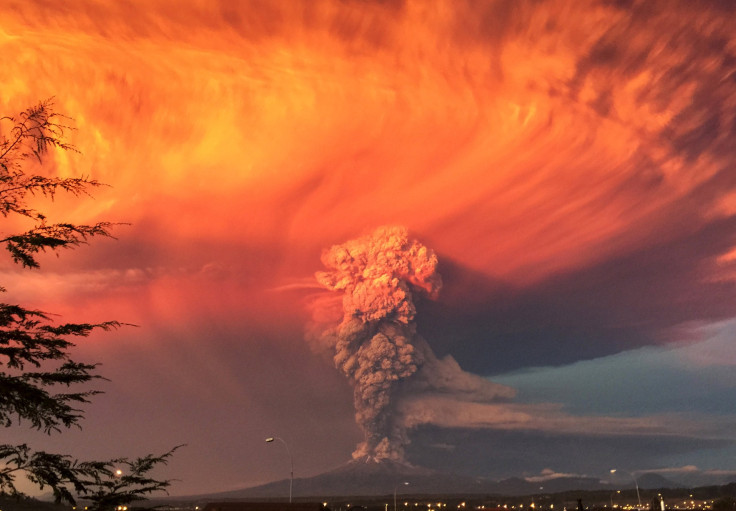 Three days after Chile's Calbuco volcano first erupted, ash clouds forced flight cancellations Saturday in Chile, Argentina and Uruguay. Airborne ash particles, carried by wind across South America, can cause issues for plane engines, prompting the precautionary groundings.
Calbuco erupted Wednesday and Thursday, shooting a plume of smoke and ash about 11 miles into the sky. The ash was blown across South America, Argentina seeing the brunt of the impact on flights since wind carried the ash northeast. Delta Airlines, Air France, American Airlines, Air Canada and Qantas Airways all suspended flights Saturday to and from airports in Santiago, Chile; Buenos Aires, Argentina, and Montevideo, Uruguay, Reuters reported. Buenos Aires, for context, is about 1,000 miles away from Calbuco. Chile's and Argentina's main airlines were both operating flights to and from those airports, however.
"The situation is much better than yesterday," a spokesman for Argentina's National Civil Aeronautic Administration told Reuters.
"The airports [of Buenos Aires] are operating normally. The first ash cloud has already passed by and the second is on the move. American Airlines is not operating on their own accord, nor are Delta Airlines or United. They are evaluating the situation on a day-to-day basis."
The effects of the eruption have been wide-ranging. Authorities urged about 2,000 more people living nearby to evacuate Friday after about 1,500 were initially evacuated after the eruption. An increase in volcanic activity caused potentially deadly mud flows, or lahars, consisting of a mix of water and rock fragments, which can level anything in their path. The mudflows were detected in a river near the volcano.
The area was first evacuated after the first eruption Wednesday, but people began returning Friday as the clouds of smoke and ash surrounding Calbuco lessened. Despite the lesser eruptions, it could be a while before the Calbuco finishes its first eruption in 45 years.
"This is a complex [volcanic] process that could last for weeks," said Rodrigo Alvarez, head of Chile's mining and geological service, according to Reuters.
Officials said the people newly evacuated from the towns of Chamiza, Lago Chapo and Correntoso would stay at shelters in Puerto Montt.
"I'm worried about the lava because we're right below it all," said Jorge Vargas, a farmer who had to flee with his family, leaving behind his property and animals, according to Fox News Latino. "My children are very scared. They just want to go back home, but we can't because of the [volcanic] gases."
The lahars are an added danger, along with the already devastating clouds of ash and dust. Some houses and schools have collapsed under the sheer weight of the ash.
The volcano's eruptive process could perhaps last months, and a third eruption is possible, Alvarez said. Unless a third eruption comes, however, weather experts expect the clouds of ash to dissipate.
© Copyright IBTimes 2023. All rights reserved.