The Chimney Scientists Partner with Esperanza to Provide Free Classes for Spanish-Speaking Employees
This article uses affiliate links, which means if you purchase products through these links, we may earn a commission. Click here to see our
T&C
. For licensing please click
here
.
The Chimney Scientists, a full-service chimney and fireplace company located near Philadelphia, Pennsylvania, that offers services ranging from chimney inspections to cleanings, installations and repairs, is now partnering with Esperanza, to help further advancement for their employees, both personally and professionally.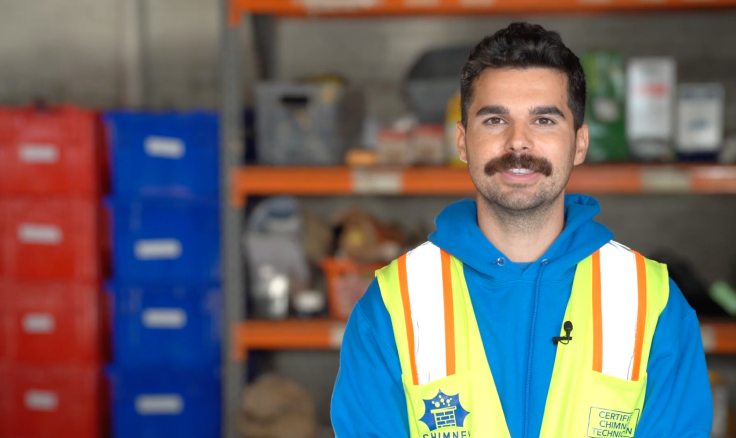 Esperanza is a nationally-known organization dedicated to empowering and uplifting members of the Latino community. It offers a wide range of educational programs such as secondary education, youth civic engagement, community STEM, arts and so much more.
The Chimney Scientists are partnering with Esperanza to provide employees and their families with free online English classes. Ochal and Esperanza share many of the same goals and passions regarding the Latino community, making this partnership a success from the get-go.
The Chimney Scientists Guarantee
Joe Ochal is an employer who truly cares about his employees and their wellbeing. He provides them with top-quality training and chimney and fireplace education, an investment he spends roughly $3,500 on annually, per employee.
The company stays up to date on new techniques and specialized equipment, guaranteeing their clients receive nothing but the very best when they call the Chimney Scientists.
Part of ensuring that the Chimney Scientists are the best in the business is providing a quality work environment. Ochal wants to keep his technicians invested and passionate about their jobs. He cares about their financial security, so he teaches them how to maximize their salaries and get the most out of their income with the Chimney Scientists monthly investment club.
In an effort to help them reach their full potential, Ochal is also now sponsoring online English classes for both his Spanish-speaking employees and their families, completely free of charge as long as they remain with the company.
There are currently two employees taking advantage of this great resource: Jose Angulo Lopez and Berman Lopez. Upon completion of their courses, both can expect possible career advancement opportunities at the Chimney Scientists based on better English communication skill sets.
In addition to helping his current staff, Ochal is hoping this Esperanza partnership will bring the Chimney Scientists new employees.
"I asked myself, what can I do to help attract more Latino employees?" said Ochal. "How can I help them grow professionally and personally and how can I help my community?"
Partnering for a Greater Impact
Pursuing community betterment is something that Esperanza and the Chimney Scientists share. Esperanza has a mission of helping members of the Latino community get out of poverty and gain control of their lives by developing agency, voice, and influence. For more than 30 years, they have worked toward their goal of helping their community increase prosperity and become a place where everyone desires to live.
The Chimney Scientists team is passionate about environmentally-friendly practices, quality education for all, safe water, and giving back to their community. One of their programs, The Firewood Project, has the potential to significantly reduce emissions in the burning of wood, which would lower the cost of repairs and cleanings for homeowners.
The addition of the free online English courses to the top-quality training and education already provided at the Chimney Scientists is guaranteed to positively impact all employees, the Latino population, and Ochal's entire community.
To help Esperanza and his team achieve their collective goals, anyone with a chimney, fireplace, or wood burning stove is encouraged to call the Chimney Scientists for all of their needs. Anyone seeking employment in the trades, especially Spanish-speaking members of the Latino community, are encouraged to apply to the Chimney Scientists.
About Joe Ochal & the Chimney Scientists
Joe Ochal is the Founder of the Chimney Scientists, serving the Philadelphia area. The Chimney Scientists is a full-service chimney and fireplace company that provides chimney and fireplace repairs, inspections, and cleanings, as well as historical restorations. To find out more about chimney repairs, please visithttps://chimneyscientists.com/